SHE GOT GAME MIDDLE SCHOOL COMBINE Session 2 (Part 1)
It was a great day of action once again and another chance for Next Sports Phenom to eyeball some of the up and coming talent from the DMV and surrounding area. The "Shot Doc" Keith Veney, Darren McLinton along wing Shamon Antrum (all former professional players) were the lead trainers for the day and ran the group of close to 40 middle school kids through entertaining sessions of drill and instructional work. The 3rd She Got Game Middle School Combine is the younger sibling of the annual She Got Game Classic that has brought in hundreds of high school teams and college coaches to the DMV over the past 9 years. The combine allowed kids to not only showcase their skills, but to get better in a setting that they felt comfortable to learn in. The event which took place at Bishop Mcnamara High School in Forestville, MD, there were many players that were able to stand out for various reasons and some players found it to be a big adjustment playing showcase style as opposed to on a set team. At the end of the day each player had fun and got better. Next Sports Phenom's team would like to take this opportunity to mention a few and list his All-Combine Team.

SHE GOT GAME MIDDLE SCHOOL MOST OUTSTANDING PLAYER AWARD
ALANA POWELL - 5'6" - GUARD - 2023
Alana showed a consistent shot out to fifteen feet throughout the combine. She did well pushing the ball in transition while getting to the basket and finishing with both hands. She had good ball handling and defense. Her well rounded game made her the unanimous selection for the most outstanding player award.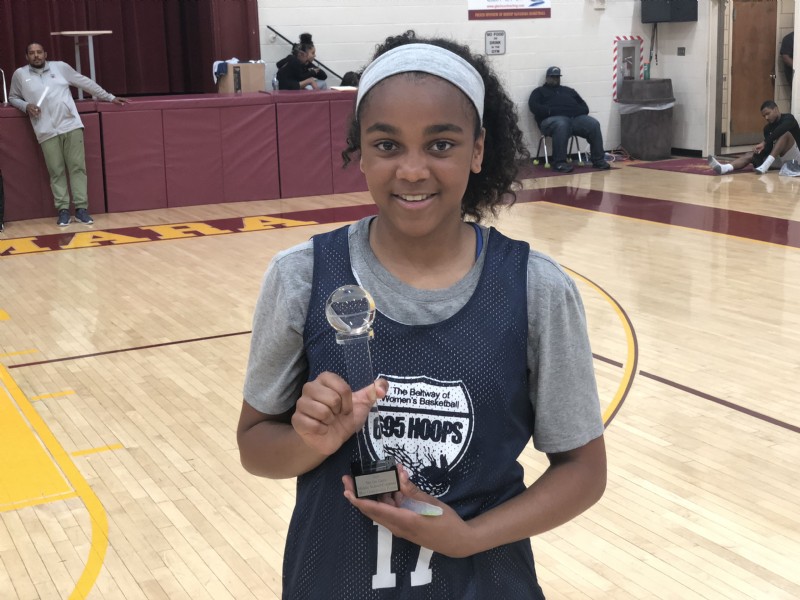 ---
Ava O'Neil - 4'9" - Point Guard - 2024
Ava impressed immediately in the ball handling drill. The speed of her handle during the drills seemed twice as fast as everyone else. She has a good shot and is a good defender at the point guard.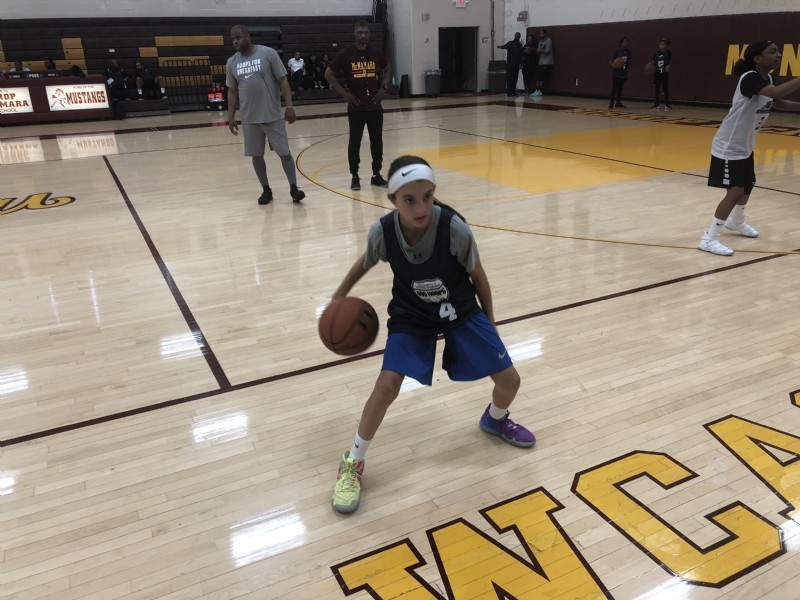 ---
Kennedy Clifton - 5'6" - Combo Guard - 2022
Kennedy was one of the most athletic and skilled players in the building. She drives well and gets to the basket finishing at the rim. She is a good rebounder and defender.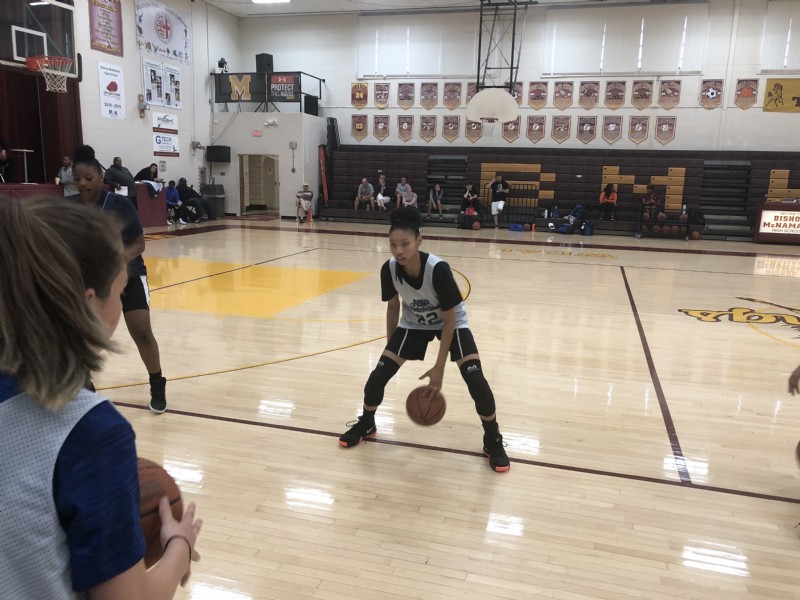 ---
Colette Baine - 5'7" Combo Guard - 2023
Colette showed a quick release on her shot. She plays hard and finishes well inside.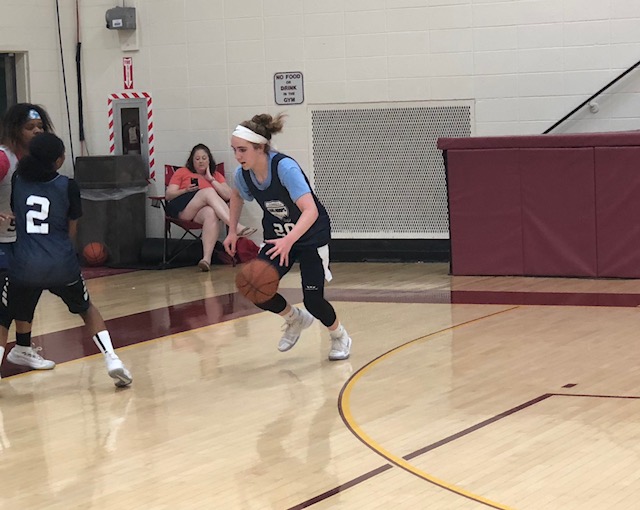 ---
Abigail Cooch - 5'4" - Point Guard - 2023
Abigail was the best shooter in the building and is one of the best in the region. The respect that she gained from her shooting made her pump fake very effective as she used it to get to the basket.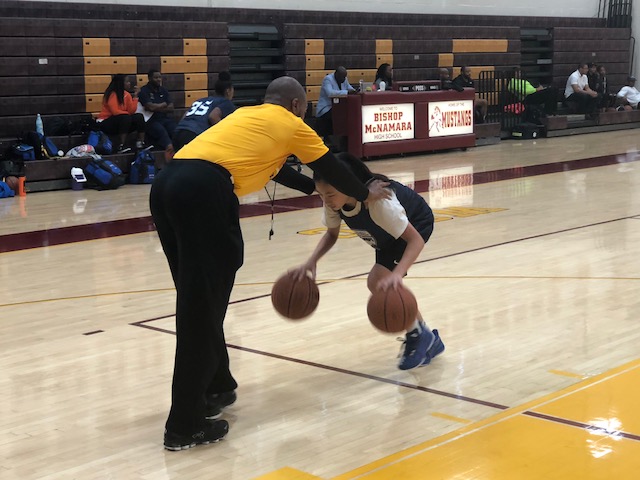 ---
Alden Yergey - 5'7" - Guard - 2023
Alden has a good consistent shooting form that looks very smooth off the dribble in her pull up jumper. She drives well getting to the basket.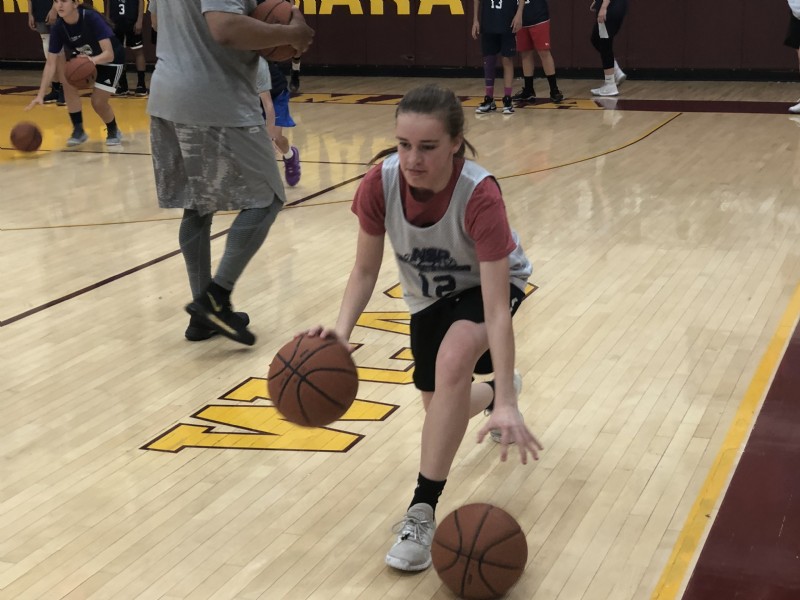 ---
Kayla Dixon - 5'6" - Guard - 2023
Kayla showed a consistent set shot, she was pretty much automatic when left open in the midrange.
Zaiha Minnis - 5'8" - Wing - 2022
Zaiha is strong and physical inside with shifty moves in the paint. She has a solid body and deceptively quick first step that gets her past defenders.
Jayla Tucker - 5'8" - Wing - 2024
Jayla was tough inside. She seems longer that her listed 5'8" frame and being one of the youngest in the camp she will potentially grow to be the tallest as she comes from a tall basketball family.
J'Khya Jordan - 5'6" - Guard - 2022
J'Khya is a physical guard that attacks and handles the ball well. She gained the attention of every coach in the building by the end of the day and even MVP consideration.

---
She Got Game Middle School Comine would like to acknowlege the high schools and scouting services that attended to evaluate players:
High Schools
New Hope Academy
National Christian Academy
Bishop McNamara
Riverdale Baptist
Bishop Ireton
Bullis
Elizabeth Seton
Rock Creek Christian Academy
Capitol Christian Academy

Scouting Services

Next Sports Phenom
Get Me Recruited
Serious Hoops
For more standouts plus the All-Combine Team see Part 2 Link