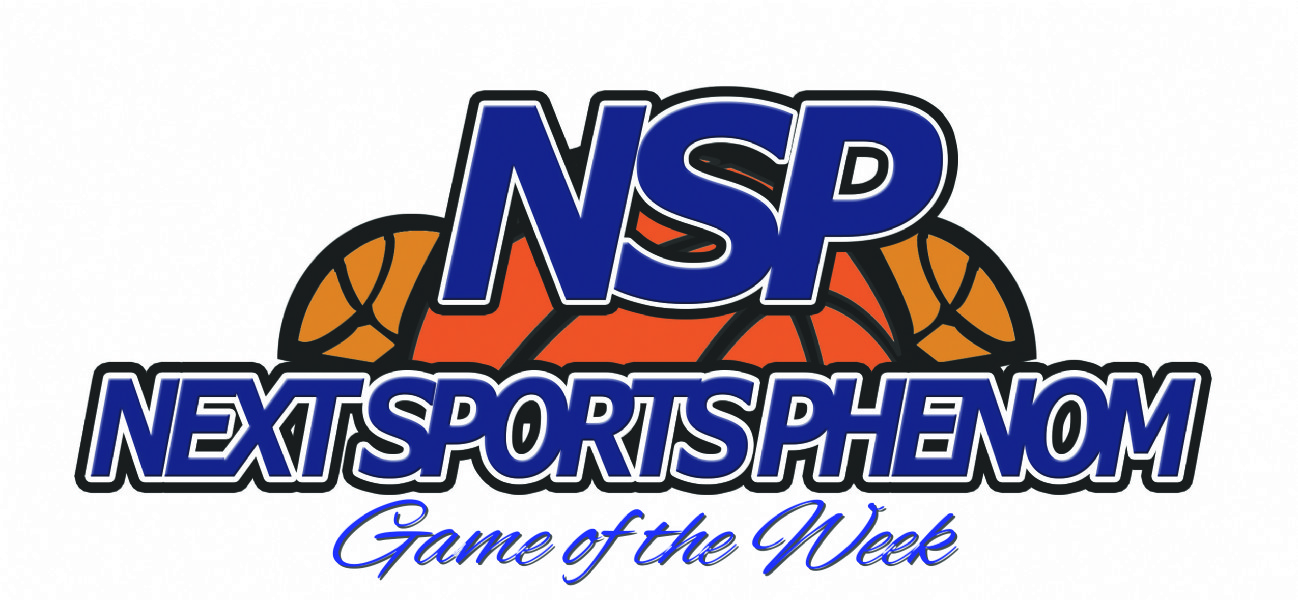 NEXT SPORTS PHENOM GAME OF THE WEEK
Bishop McNamara vs Archbishop Carroll

Bishop McNamara
Forestville, MD
1-2-2018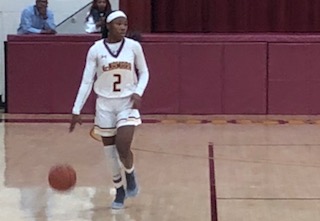 Aliyah Matharu 24 points
There was a brief pregame celebration as Jakia Brown-Turner was honored before the game for collecting her 1000th as well as being the recipient of the Next Sports Phenom Player of the Month Award for December 2017. From the beginning WCAC league play game had blowout written all over it as McNamara exploded to a 21-1 lead before a 3-pointer by Carroll's junior guard Rita James which was immediately answered seconds later with a 3 by senior Aliyah Matharu. The Mustangs led 28-4 after 1 with Matharu 1eading all scorers 13 points with and Brown-Turner adding 5 points. As a side note I know from experience that these are some of the hardest games to coach as Head Coach Frank Oliver had to find a balance between keeping his team motivated to play hard without running up the score. One thing that was evident about this team was they aren't concerned much about individual scoring as several players traded easy baskets for an assist to an open teammate.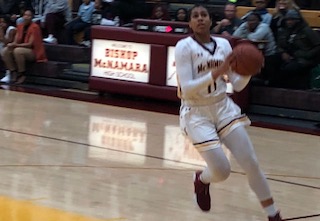 Jakia Brown-Turner 15 points

BMac led 52-5 at the half, with Matharu accounting for 15 of the points and sophmore 14 Liatu King contributing 14. The Lions were led by James who had 4 of their 5 points in the half.

There was little change to the game in the third quarter as Brown-Turner and King both scored within 15 seconds of the start of the half. The Mustangs was despite playing their reserves for the majority of the quarter outscored the Lions 24-4 and led by 67 points to start the final period.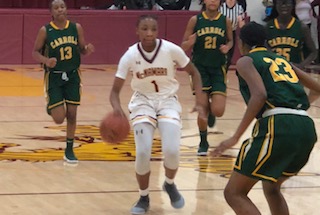 Liatu King 18 points

The fourth quarter brought a little excitement as the crowd wanted to see 100 points on the scoreboard and the Lions fought back toe to toe like a championship fight losing the period by only 3 points 23-20. In the end Bishop McNamara was just too strong winning the game 99-29.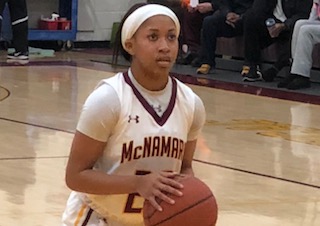 Hope Evans 5 points
Leading Scorers:

BMac
Aliyah Matharu 24
Liatu King 18
Jakia Brown-Turner 15
Madison Scott 11
Taylor Gibson 10
Sierra St. Cyr 7
Aniya Bell 6
Hope Evans 5
Chann Hayes 3
Carroll
Rita James 13
Alaijah Mooney 5
Taylor Lewis 5
Amari Jones 4
Maria Gadkeng 2