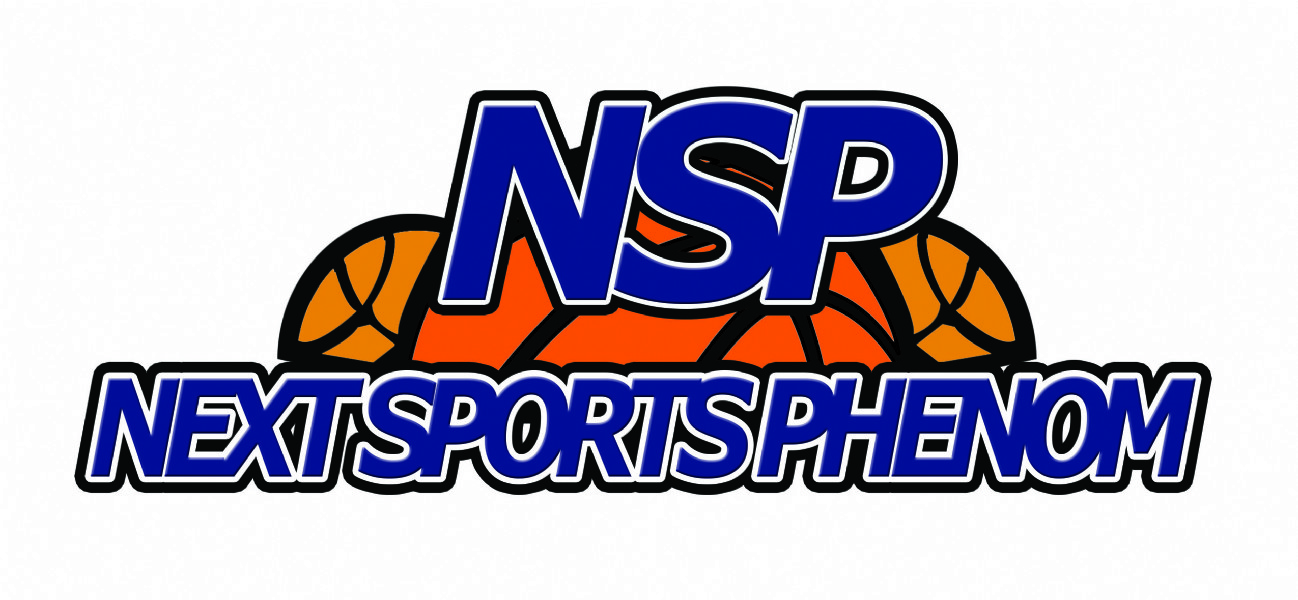 FUTURE STARS SOUTHEAST SHOWCASE
FUTURE STARS SOUTHEAST SHOWCASE
Ben Wallace Gymnasium
Richmond, Virginia
It was a good day of basketball in Richmond as over 40 players from various club programs from Maryland and Virginia gathered onto two courts for drill instruction and games. Next Sports Phenom was in the house along with 695 Hoops, A.S.S.I.S.T., n8logophotos and a couple of other media services. This is my second year attending and I must say it is one of the better and most organized events around. As for the talent, there was plenty on hand from the 2021-2024 classes. Teams were split with no more than 7 players per team so there was plenty of court time for everyone. With many of the top players graduating soon, it was good seeing that there will be some really good young talent to replace them. After viewing the kids for almost four hours in various game situations, heres a list of several players that stood out during the day.
---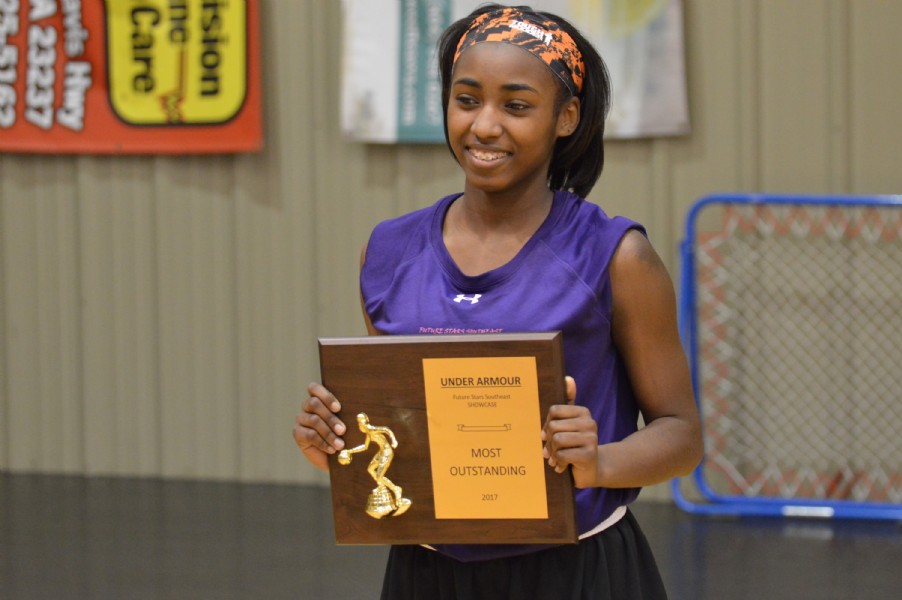 SANYA GRAY - COMBO GUARD - 2021
First off I'd like to mention Sanya Gray, who was unanimously selected as the MVP of the showcase. Her impact was felt early in games as she knocked down shots from pretty much every area on the floor. She continued her dominace throughout the showcase on both ends and was the purest scorer in the gym that day.
COURTNEY JOHNSON - GUARD - 2024
Courtney walked away with a well deserved "I Got Heart" award. She walked in the gym with a desire to learn and get better which was evident in the drill work. The 5th grader was one of the youngest in the building and would barely tilt the five foot mark on the measuring stick, however, she was had the best combination of skill and fearlessness I've seen in a while. She was very effective as a leader at the point and was able to make plays in the lane against taller and stronger players.
PROPHET SHEFFIELD - COMBO GUARD - 2022
Prophet is destined for division one stardom one day. She has great ball handling ability and one of the prettiest pull up jumpers around from a player at any age. She is quick and her first step will get her by most defenders. Her game is above grade level and as she continues to mature and improve she's on pace to be one of the top guards in the country coming out of high school.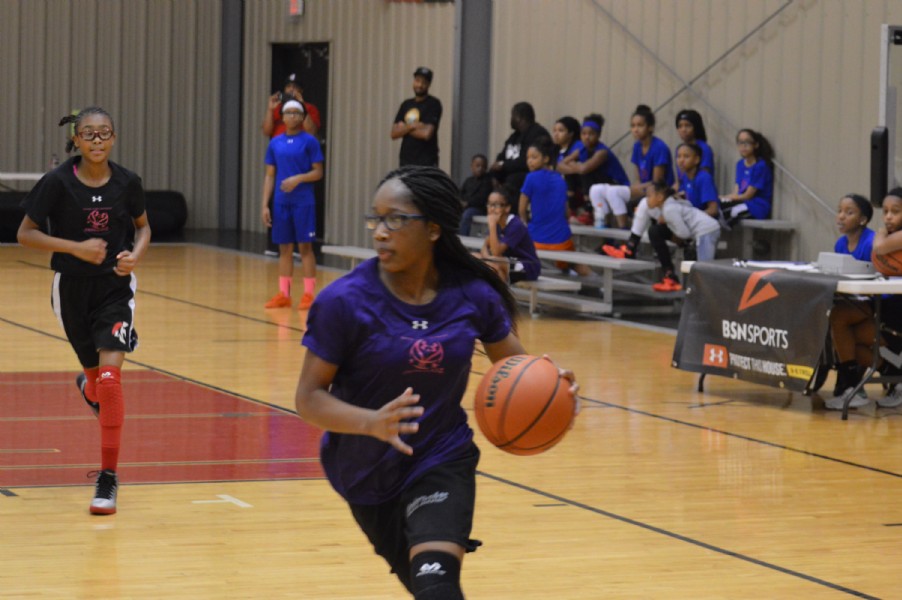 JORDAN HODGES - GUARD - 2021
Jordan's unselfishness doesn't show up on the stat sheet, but it doesn't go unnoticed by onlookers and is greatly apprieciated by her teammates. She has the ability to score and does it quite often, her ability to make plays that makes others better will hold value as she enters her high school and eventual college career. Every coach needs a Jordan Hodges on their roster.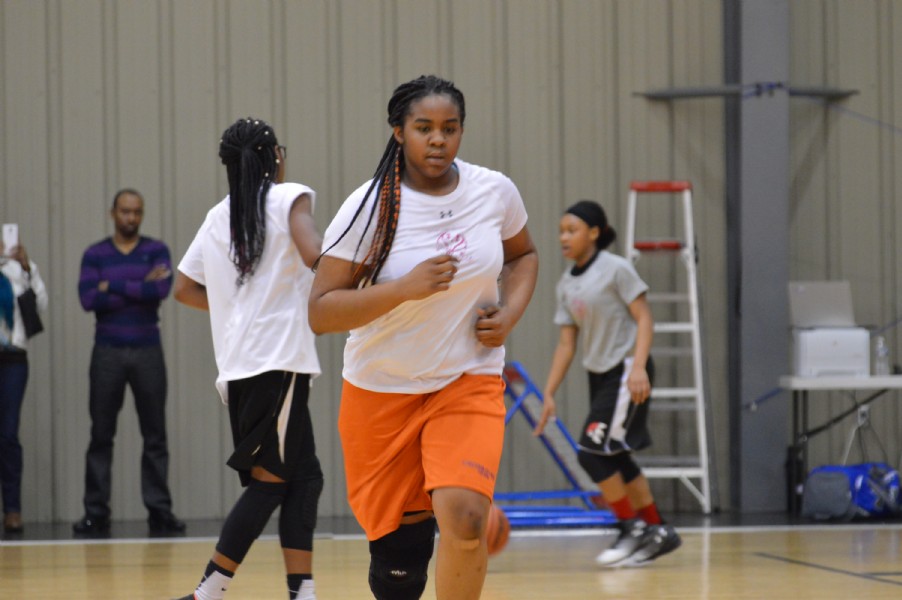 SHAWNISE CAMPBELL - POST - 2021
Shawnise finished by the basket easily all day. She was the biggest and strongest player in the gym and she used her advantages on every opportunity that she got. She was dominant inside and worked hard throughout the day through drillwork and games dispite being in obvious pain that may have limited her some. She fought through and was named an all star and rebound leader of the day.
KYMORA JOHNSON - GUARD - 2022
Kymora was one of the first players that I noticed upon walking in the gym. She was on the court working wihile many players were either stretching or still putting shoes on. She did a very good job finishing shots that were being highly contested. She played passing lanes well coming up with multiple steals for breakaway layups.
LAUREN MCCALL - WING - 2021
Another player that I noticed immediately as I walked in the gym was Lauren McCall. Lauren just has that "ball player" look, so it's a good thing that she can actually ball. She has good height and a great frame. She is athletic, has a decent outside shot and finishes well around the basket. She actuallly seemed to get stronger as the day went on showing that her conditioning is pretty good as she prepares for high school.
JADA NORMAN - GUARD - 2021
Jada was another player that made plays a lot during the day. She was aggressive getting the ball and attacking with the dribble. She also was able to create scoring opportunities for herself on the offensive glass.
AIYAN ELLIS - WING/FORWARD - 2021
Aiyan was one of the "all defensive" finalist. She's long and has very good interior defense which showed as she was disruptive contesting shots, she is also a good rebounder.
SYANA ARCHI - GUARD - 2022
Having a father that has coached and developed many of the areas top players and having a divison one sister should have you genetically predisposed to be a baller. Seeing SyAna on multiple occassions she is never the same player as she gets better and better with each viewing. Continuing at her current pace she should be a pretty good high school player with multiple college options.
KIMAYA WILLIAMS - GUARD - 2022
There is always one player that seems to be moving at a different speed than the rest of the group and on this day it was Kimaya. She ran the floor very well to get out in front of the pack on change of posessions. She is a very good finisher as well, when attacking in transition with a clear lane you can literally count the basket before she actually makes it.
OLIVIA BOWES - POINT GUARD - 2024
Olivia has a good floater that is pretty accurate within 8 feet. This shot will continue to be a weapon for her as she matures and goes up against taller defenders.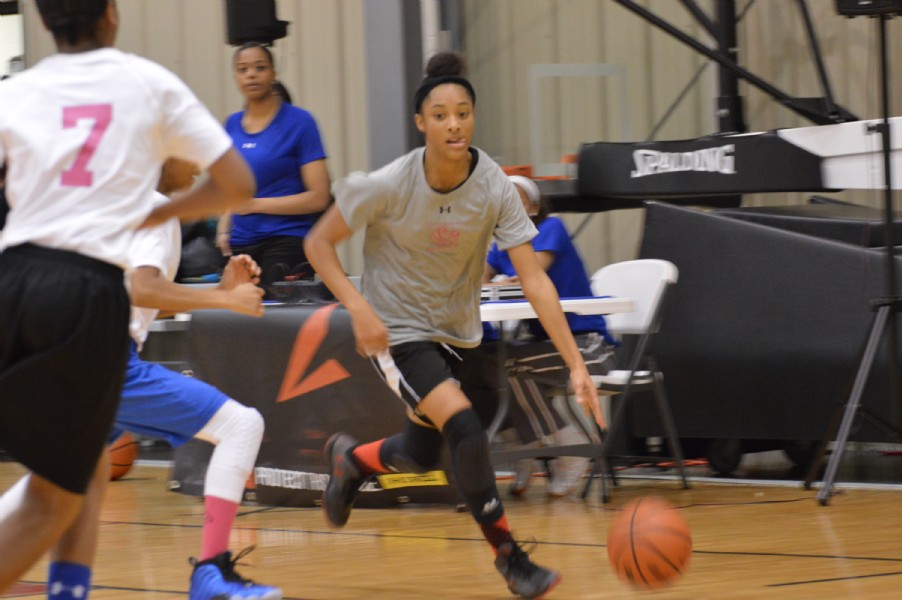 SHILAH BREMOND - GUARD - 2021
Offensively Shilah showed well when attacking the basket. Her straight line approach got her to the rack with a minimum amount of dribbles, something that many older players are still trying to master.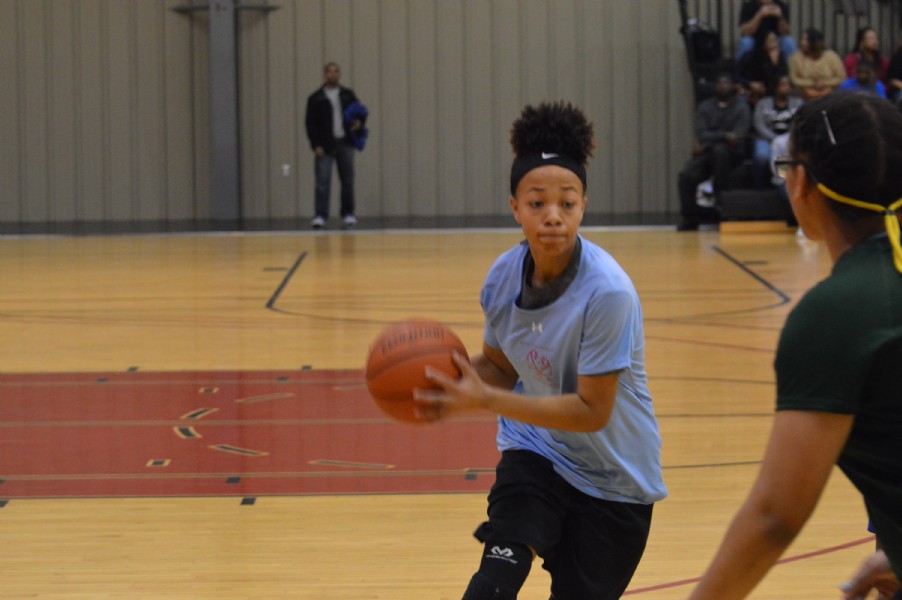 INDIA DAILEY - GUARD - 2021
India was one of the best shooters of the day. She had a soft shooting touch with virtually every shot that she took having a chance to go in. She has a good and consistent form and was definitely a player I enjoyed watching play.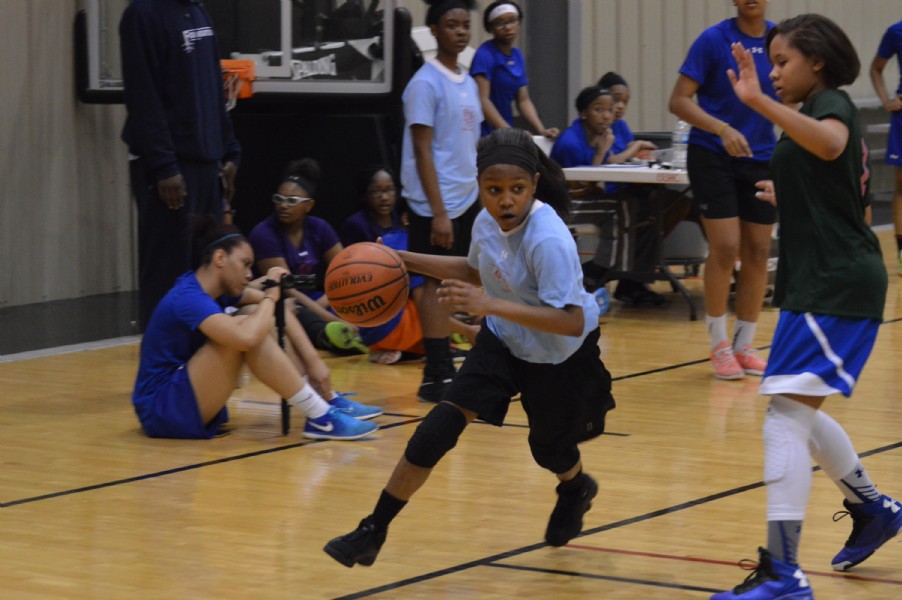 AYSIA HICKS - POINT GUARD - 2024
At slightly over four feet tall, Aysia may have been pound for pound the most complete player in the gym. She has excellent ball handling skill and a really good shot. She see's the floor well and should be one of the classes top players as she continues to grow taller.