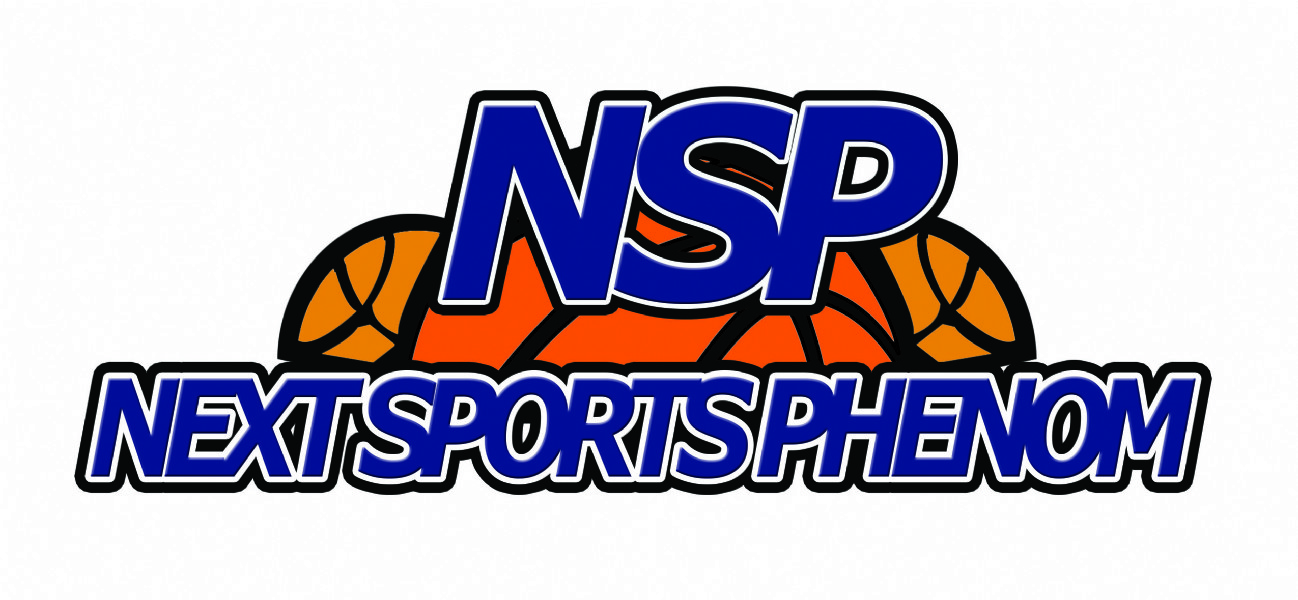 SHE GOT GAME MIDDLE SCHOOL CLASSIC
Dr. Henry Wise High School
Upper Marlboro, MD
It was a great day of action and a chance for Next Sports Phenom to eyeball some of the up and coming talent from the DMV and surrounding area. The "Shot Doc" Keith Veney along with Darren McClinton (both former professional players) were the lead trainers for the day and ran the group about 40 middle school kids through entertaining sessions of drill and instructional work. The She Got Game Middle School Combine was the precursor to the annual She Got Game Classic that has brought in hundreds of high school teams and college coaches to the DMV over the past 10 years and will kick off again this weekend. The combine allowed kids to not only showcase their skills but to get better in a setting that they felt comfortable to learn in. Most of the event which took place on two courts was streamed live by NSP TV via periscope for coaches and fans to see. There were many players that were able to stand out for various reasons and Next Sports Phenom would like to take this opportunity to mention a few of them.
---
SGGMSC STANDOUT PLAYERS:
Class of 2021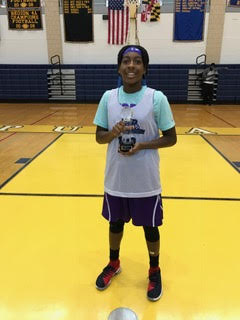 Laila Jewett
LAILA JEWETT** - 5'7" - POINT GUARD - CHRIST CHAPEL MS
Laila is a true scorer and has a nose for the basket. She is very disruptive in passing lanes and runs the floor like a gazelle. Her ability to recognize and break immediately on change of possessions helped her to rack up points on the stat sheet making her a unanimous pick for the combines "Most Outstanding Player Award". Laila plays at such a fast, up tempo pace that many times the other players on the court appear to be moving in quicksand.
ALYSSA ANDREWS* - 5'10" - FORWARD - NEW HOPE MS
Alissa has good size and finishes well around the basket. She easily picked up on the hook shots and floaters that were taught earlier and was able to use the skills in live play. Her lefty floater was very smooth and fluid. Alyssa is a good rebounder and her activity on the offensive boards gives her extra scoring opportunities.
JADA MCCULLOUGH* -5'7" - GUARD - POSTLETHWAT MS
Jada was stuck in traffic for hours making the trip from Delaware but, when she arrived it didn't take long for her to impress. She has a smooth stroke and a tight handle. She was able to quickly pick up on the sessions that she missed and did enough to show that she was one of the top players in the building.
KAYLA CABBAGESTALK - 5'9" - WING - STEMMERS RUN MS
Kayla has an athletic frame and good height. She gets to the basket quickly off the dribble and finishes well.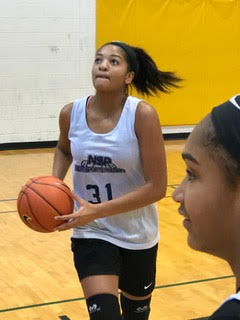 Taylor Gibson
TAYLOR GIBSON* - 6'2" - POST - SOUTHERN MS
Taylor was a joy to watch play. She has the size and body to be a dominant high school player and she has a very soft touch which is unusual for many post players. She finishes well at the basket and showed the ability to use the floater with both hands. She is able to stretch the floor consistently out to 13 feet and has the range and form to add the three pointer to her game. She can put the ball on the floor in transition to start the break, she runs the floor well and has good mobility in her perimeter defense.
JAYLA ODEN* - 5'5" - COMBO GUARD - ST. MARKS CATHOLIC
Jayla showed a great shooting touch from the mid range and beyond. Her consistent play during the games earned high praises from the court coaches and a couple of votes for most outstanding player. Jayla is a fundamentally sound point guard that proved capable of holding her own against anyone on the floor. She was solid in the drill work.
LAURYN RUSSELL - 5'5" - COMBO GUARD - ELKRIDGE LANDING MS
Lauryn is a good finisher with a good handle. She played hard with a lot of energy throughout the day.
SYDNEY BOONE* - 5'1" - POINT GUARD - FAIRFIELD MS
Sydney is deceptively quick and has a first step that will leave most defenders frozen in their tracks. She gets to the basket with ease and finishes with either hand from various angles. She was one of the top players of the day and was unselfish on the floor as she allowed many of her teammates to make plays by getting them into position and making good passes. She has a really good shot that she was able to knock down from pretty much any area on the court.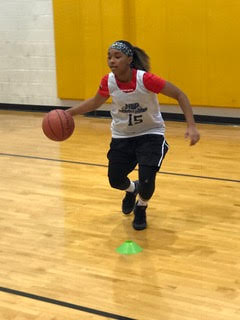 Carlee Foster
CARLEE FOSTER - 5'4" - COMBO GUARD - WALKER MILL MS
Carlee showed off a good handle and pushed herself to the max during all of the drills. She definitely got better during the day.
JASMINE JOHNSON - 5'11" - POST - NORTHWEST MS
Jasmine is a solid interior player and a good rebounder, she is strong and physical. She picked up some perimeter tools to work on that will allow her to expand her game.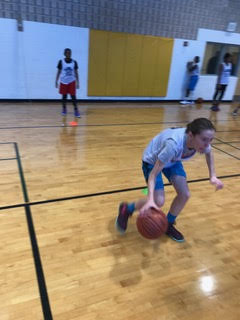 Morgan McMahon
MORGAN MCMAHON - 5'5" - POINT GUARD - ST. MARY'S CATHOLIC MS
Although she is listed at only 5'5", Morgan is a long point guard that plays at a fast pace even when making routing plays. She has very good range on her shot a showed a really strong work ethic during drills as she worked on the skills that were being taught while most of the other players took their water breaks.
VICTORIA ENIAFE - 6'1" - WING/POST - WALKER MILL MS
Victoria has good size for a wing. She finishes well when near the basket and is long enough to extend over most defenders with a high release point in the lane. She is very accurate with her mid range shooting.
KOI SIMS - 5'10" - FORWARD - MARLES MS
Koi is very effective at getting to the basket in traffic. She was able to make play after play during games in some very creative ways. As a forward she was able to weave her way several times coast to coast for baskets.
JEWELL DIXON - 5'2" - POINT GUARD - POTOMAC MS
Jewel is a quick point guard with a tight handle. She has a good set shot. Her day was cut short by a slight injury but she showed her abilities during her time on the court.
Class of 2022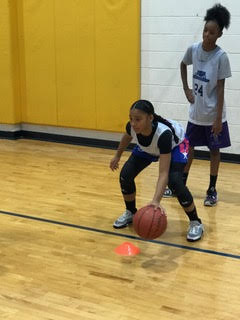 Isabella Tanedo
ISABELLA TANEDO* - 5'4" - POINT GUARD - PATUXENT VALLEY MS
When it came down to skill and flat out shooting the ball, Isabella was probably the best player in the gym during the day. She consistently knocked down deep shots during drill work and competition and was first in line for every demonstration. There was a series during one on one competition where she was unstoppable running through every player in her group twice before missing a shot. She is clearly one of the top players in the class and undoubtedly has a bright future in store for her as she continues her career.
PAGE GREENBURG - 5'6" - SHOOTING GUARD - MARET
Page is really good in the triple threat stance using her jabs and pump fakes to throw the defender off balance. She is aggressive on both ends and has a good outside shot.
NEAVA ZAYAS - 5'4" - SHOOTING GUARD - RIVERDALE BAPTIST
Neava showed a really accurate shot with good form. Fundamentally she was solid during the drills. I can see her transitioning as a scoring point guard because of her shooting ability.
REGINA WALTON - 5'0" - GUARD - BROOKLAND MS
Regina had one of the tightest handle in the building. She was able stay low on the move in drill work.
KENNEDY CLIFTON - 5'6" - COMBO GUARD - CMIT SOUTH
Kennedy is a lefty combo guard, she has a good shot and nice form on it. She had good consecutive streaks during the shooting drills.
Class of 2023
ALIRA PENN - 5'8" - WING/FORWARD - PINE GROVE MS
Alira was one of the younger players, but she did well and competed hard throughout the combine. She has a pretty good shot.
** Voted Most Outstanding Player
* Received Most Outstanding Player Consideration

---
Gallery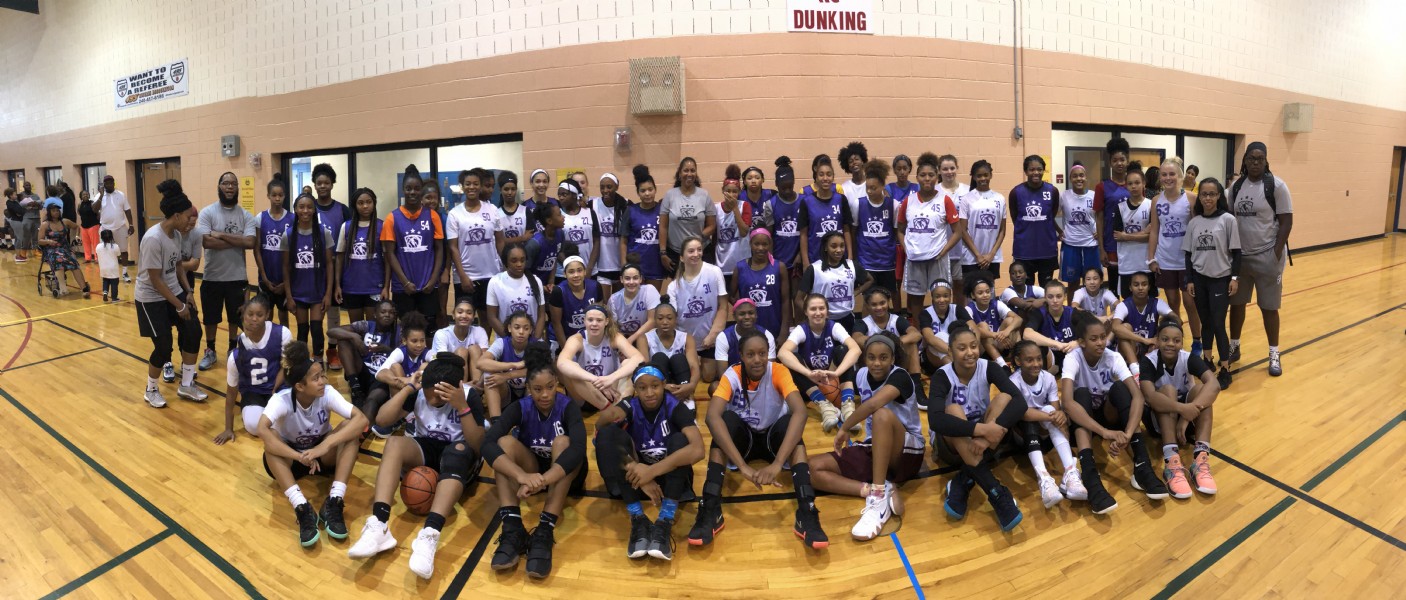 From left to right
Morgan McMahon
Regina Walton
Sydney Boone
Jewel Dixon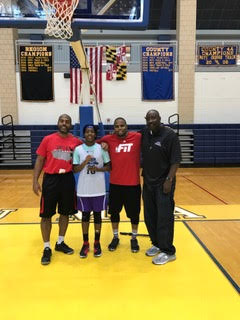 From left to right
Keith Veney (Shot Doc)
Laila Jewett
Darren McClinton
Tink Butler (NSP)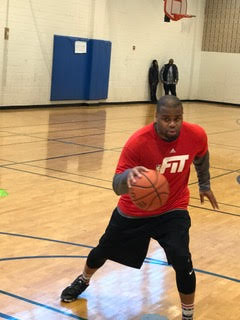 Darren McClinton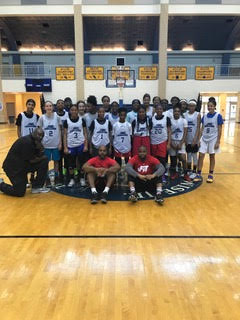 She Got Game Middle School Combine
Note: Several players had to leave early

For inquiries to Keith Veney's training program visit Shot Doc Nation