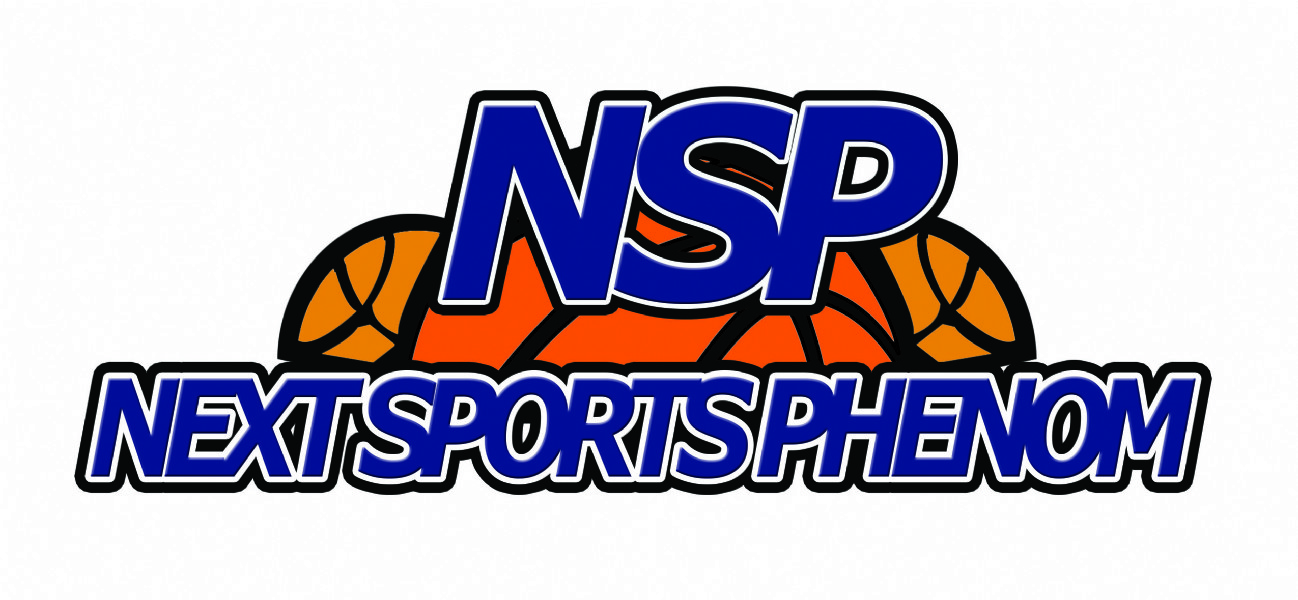 Next Sports Phenom / 695 Hoops Combine
The Park School of Baltimore
Pikesville, MD
Next Sports Phenom and 695 Hoops teamed up again to bring you the second NSP/695 Hoops Combine. The original purpose of what has become an annual event is to offer unsigned juniors and seniors an additional opportunity to play in front of college coaches in order to secure and offer. The event expanded on its own to underclassmen joining that were either on a division two track, wanting to get some extra work and exposure and kids looking to showcase for Next Sports Phenom, 695 Hoops, Blue Star and other local and national scouting services that attend. Players play in front of a live audience as games are streamed live and video taped posted on YouTube. The combine opened with stretching and some light drills and quickly moved into the competitive phase with rotating one on one, two on two and three on three games that specifically targeted particular match-ups. For the first game, seniors and juniors were grouped together and sophomores were grouped with some freshmen, while the remaining freshmen and middle schoolers matched up. The purpose was to allow upperclassmen and underclassmen to compete against their peers for proper evaluation by the coaches and scouting services. For the remaining games, players were grouped by their submitted height and position so that each player regardless of class can get maximum visibility. Some players and court coaches wanting to keep their stacked teams intacted didn't want any changes to their initial roster while most who where looking to showcase their talent welcomed the opportunity to shine, After the third game, the court coaches selected an all combine, team of 24 players that they coached or coached against, this was not actually part of the combine but the directors wanted to recognize some of the top performers.
The Seniors & Juniors
NY'SJA BRADFORD- 5'6" - POINT GUARD - COPPIN ACADEMY - 2017
Played solid at the point using her strength to out muscle defenders while getting to the basket.
GEMMA MOCHI * - 6'0" - POST - HOME SCHOOL - 2017
Gemma, an unsigned senior did more than hold her own against many of the top post players in the building. She's a good rebounder and can finish by the basket. Being a home schooled player Gemma seized the opportunity picking up a couple of offers during the combine.
LAUREN LONDON - 5'7" - GUARD - ROOSEVELT (NY) - 2017
Lauren made the trip from New York to compete with the DMV and it wasn't a waisted trip for the senior as she left with an all star award and several college coaches looking to acquire her services. She showed quickness and a good outside shot during the showcase.
AVA PELL - 5'11" - FOWARD - PATRIOT - 2017
Ava has a solid body and seemed taller than her listed 5'11". Regarless of her actual height, the senior played taller and showed that she has the tools to compete at the college level.
KIRSTEN SEARCY * - 5'7" - POINT GUARD - ST. MARIA GORETTI - 2017
Kirsten showed the flashiness from the point guard position with her fancy passing. She displayed a three pointer that was good enough to keep defenders off balance.
MADISON DUBOSE - 5'11" - FOWARD - INSTITUTE OF NOTRE DAME - 2018
Madison is an athletic wing that doubles as a post. She was able to do a lot of little things with her hustle to get noticed. When she was on the court, she made her team better with her play. She is solid on both the offensive and defensive ends of the floor.
MYA JENKINS * - 5'2" - POINT GUARD - GREAT MILLS - 2018
Mya repeatedly found gaps in the defense as she attacked and finished amongst the trees. She showed a good shot and midrange pull up jumper and unselfishly found open players when she attracted help defenders.
MYAH SAVAGE * - 5'6" - POINT GUARD - JOHN CARROLL - 2018
Myah stepped her game up tremendously since the last viewing and has obviously been in the gym during the off-season. As a point she had good presence on the floor and made very good passes after penetrating.
NYAH GARRISON * - 5'10" - WING - PRENDERGAST CATHOLIC (PA) - 2018
By several accounts Nyah may have been the best player in the building. She has a solid frame and was able to use it to create space in the paint for rebounds where she would start the fast break after securing it. What made her most effective is that she had a very soft shooting touch from outside and finished well.

The Underclassmen
PROMISE CUNNINGHAM * - 5'10" - GUARD - NATIONAL CHRISTIAN - 2019
Promise was consistently one of the best players in each game. Her outside shooting was spot on as she was able to reel off consecutive three pointers on multiple occasions. At times she looked as if she could do whatever she wanted in games whenever she wanted and there was nothing that anyone could do to stop her.
JADEN WATKINS * - 5'7" - POINT GUARD - LC BIRD - 2019
Jaden was very impressive throughout the day as a unanimous all star pick. She has a good handle and is quicker than most players at her position. Her skill and athleticism not only made her one of the top players in the camp but she should finish as one of the top players in the deep 2019 class.
SUNSHINE MCCREA * - 6'1" - POWER FORWAD - EAST PENNSBORO (PA) - 2019
Sunshine is a polished post that is strong and physical. She has several post moves at her disposal and showcased them all to perfection. She has a division one body with the skill to match.
MYA HENSON - 5'9" - GUARD - CITY COLLEGE HS - 2020
Mya has good size for a guard and is very athletic. She showed all of the tools to be an impact player as she begins her high school career. She was versatile enough and has the size to play the one, two and three at the next level and can potentially be a dominant combo guard in high school.
LILLIAN HARRIS - 5'11" - FORWARD - WESTMINSTER - 2020
Lillian was solid at the post and showed that she is expanding her game further from the basket as she begins her high school career.
JULIA WILLIAMS - 5'9" - GUARD - JOHN CARROLL - 2020
Julia is a rising star. She has a smooth transition game and attacks the basket in a tight line while finishing at the rim. Her performance has created a ripple effect in the freshman class as she has emerged out of nowhere as a NSP top 10 player in the 2020 class.

The Middle Schoolers
SYDNEY BOONE * - 5'1" - POINT GUARD - FAIRFIELD MIDDLE - 2021
Sydney's tight handle and exceptional IQ puts her in an elite category. She has good floor control and is a very good passer. She can score in a variety of ways as she is able to find angles to score against much taller players.
EMILY DURKEE * - 5'4" - POINT GUARD - PERPETUAL HEALTH MIDDLE - 2021
Emily showed good range and a consistent three pointer throughout the day.
JORDAN HODGES * - 5'5" - POINT GUARD - TOMAHAWK CREEK MIDDLE - 2021
Jordan continues to impress showcase after showcase. During the combine she showed her range shooting the three.
KEANTE LEWIS - 5'9" - COMBO GUARD - FRANKLIN MIDDLE - 2021
Keante is athletic with good size, athleticism and handle for her age. She stood out the most during the one on one and two on two drills early in the combine.
SHERESE PITTMAN * - 6'0" - WING - TUCKAHOE MS - 2021
During the junior/senior game Sherese was one of three players moved up to complete the numbers and the eighth grader was more than comfortable playing with and against the upperclassmen and was actually a standout with the group. Her size and athleticism allowed her to be effective from both the guard and wing position.
VASHAE RIDEOUT - 5'6" - GUARD - DEER PARK - 2021
Vashae seems so nice and sweet until you have to guard her, the she turns into a straight assassin. The middle schooler showed fearless game in the mid range and in attacking. She has been showing out for years in various middle school events and here showed that she can do the same against seasoned high school players as well.
SHAWNISE CAMPBELL - 5'11" - POST - DINWIDDIE MIDDLE - 2021
Shawnise despite being a middle schooler was probably the most physically strongest player in the building. She has a thick upper body that our XL jerseys couldn't contain so a special order NSP shirt was handed out. She was physical in using her body to her advantage as defenders bounced off of her like bowling pins. She was surprisingly mobile with the ability to attack from the perimeter and run the floor in the fast break.
KRISTEN STERLING * - 5'8" - GUARD - DEER PARK MIDDLE - 2021
Kristen was one of those kids that you'd see make a play, then look down at the roster and see 2021, then do a double take. She looked like a junior or senior on the floor as opposed to an eigth grader. She has a good body, a very good pull up jumper off of the dribble and was very athletic with the ball.
ISABELLA TANEDO * - 5'4" - POINT GUARD - 2022
Isabella was one of the youngest in attendance, but also one of the top players. Her handle was very good as she navigated well under pressure and she was able to confidently knock down the open corner three.
All Combine Team (Selected by Coaches)
Sydney Boone
Mya Jenkins
Emily Durkee
Tian Addison
Madison Nimmo
Jordan Hodges
Lauren Russell
Maya Savage
Seanice Lyons
Kirsten Searcy
Anijah Stancell
Jaden Watkins
Denai Bowman
Kristen Sterling
Promise Cunningham
Nyah Garrison
Shawnise Campbell
Gemma Mochi
Sherese Pittman
Sunshine McCrea
Kayla Goldring
Julia Williams
Nyah Garrison
Ava Pell

* Denotes All Showcase Selection
Special thanks to:
Rob Wison - Drill Sessions
Nate Logan Photography - Photos
Peter London - Filming/Video