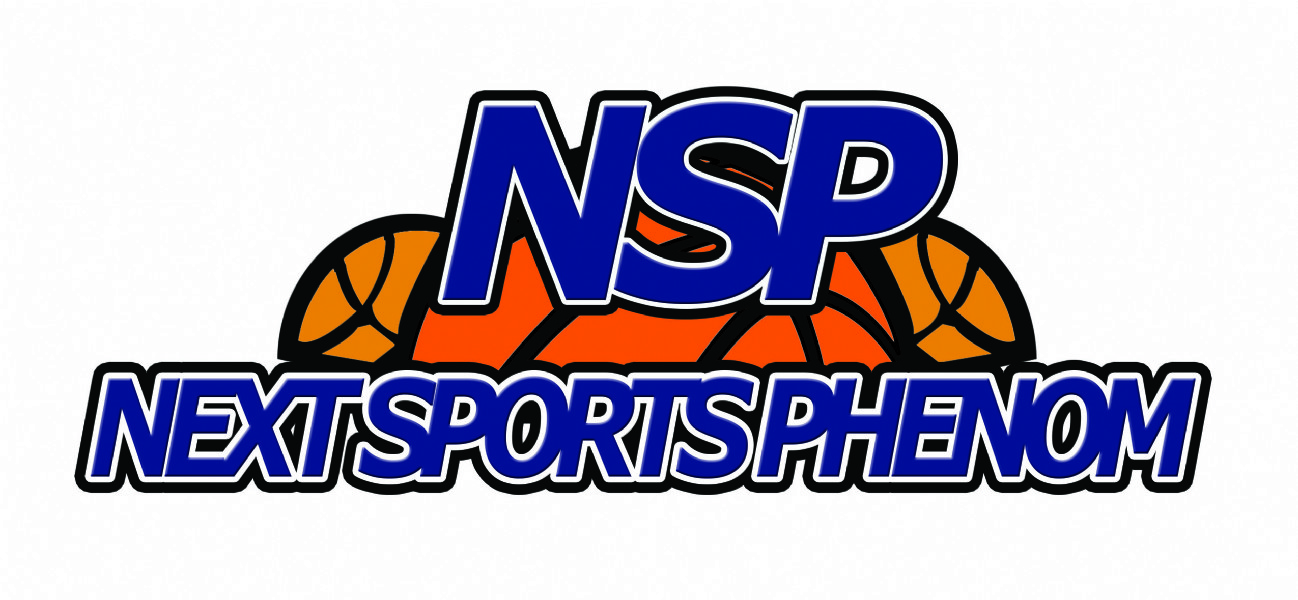 All B.A.L.L. U Showcase
Ben Wallace Gymnasium
Richmond, VA
There was good action for a Friday night to open up the NCAA fall evaluation period. Several college coaches were on hand to check out over 40 players in attendance. The event showcased talent of various ages from seniors looking to impress one of the coaches for a sought after scholarship offer, to a few 5th and 6th graders who just wanted to get their feet wet in a showcase environment. This was a guard heavy environment with only four players identifying themselves as post players and probably two actually being post players, the guards had a chance to shine. The day started out with some stretching and drill work while the coaches were able to treat themselves to a fine hospitality room filled with fried chicken, pasta and some homemade goodies. Next Sports Phenom as always had a great time as I got to fill my tummy and watch the players compete in round robin styled games.
Several players consistently stood out throughout the evening, here are a few that caught my attention:

TIERRA MORRIS - 5'2" - POINT GUARD - 2018
In a guard heavy event it takes a true point guard to take control of the team as some will get lost in the mix if not given the role. Morris not only took the reins, but also her teammates willingly followed her leadership as she looked to get everyone involved. She displayed a tight handle and good vision along with the ability to score off the pull up jumper, a catch and shoot or getting in the lane with a floater.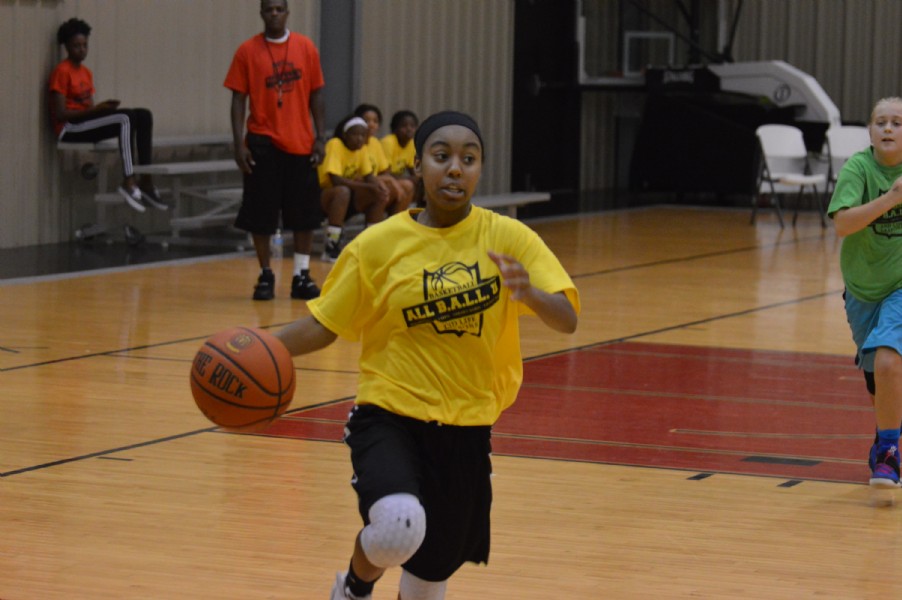 AMYA DAMON - 5'4" - POINT GUARD - 2022
Damon showed off some impressive ballhandling and shooting. Her behind the back dribble was executed perfectly as her go to move as she used it in virtually every situation when pressured. She kept her head up at all times allowing her to see the floor and make some nice passes. She had good form on her outside shot that she was able to hit consistently when open.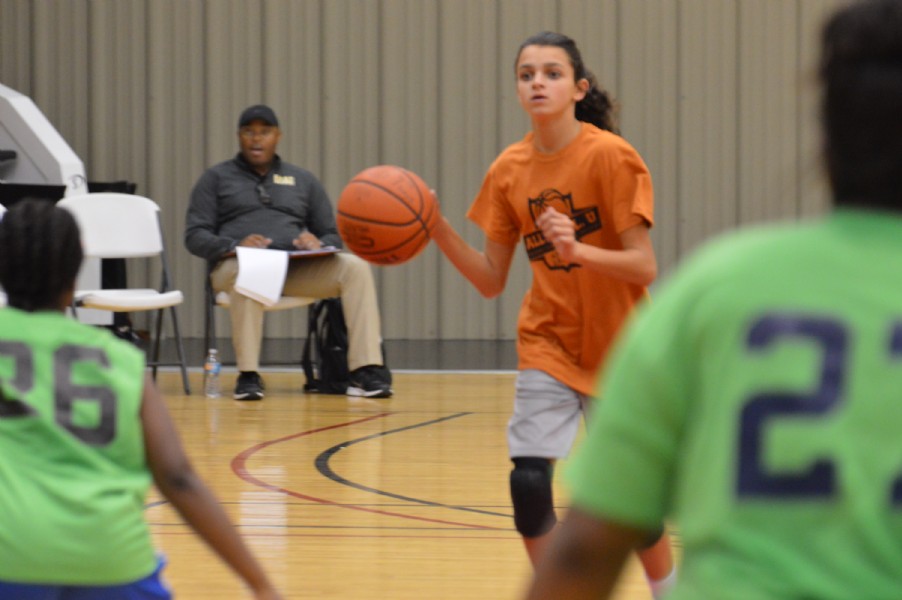 NYAH HALL - 5'8" - GUARD - 2019
Hall was tremendous on defense in both the drills and the games. Offensively she was able to get to the basket at will against any defender that she faced. She has just moved into the area from Nevada and has began to turn heads immediately with her skill on the floor. Her ability to score from the perimeter made her very effective attacking as she repeatedly threw defenders off balance with her shot fakes.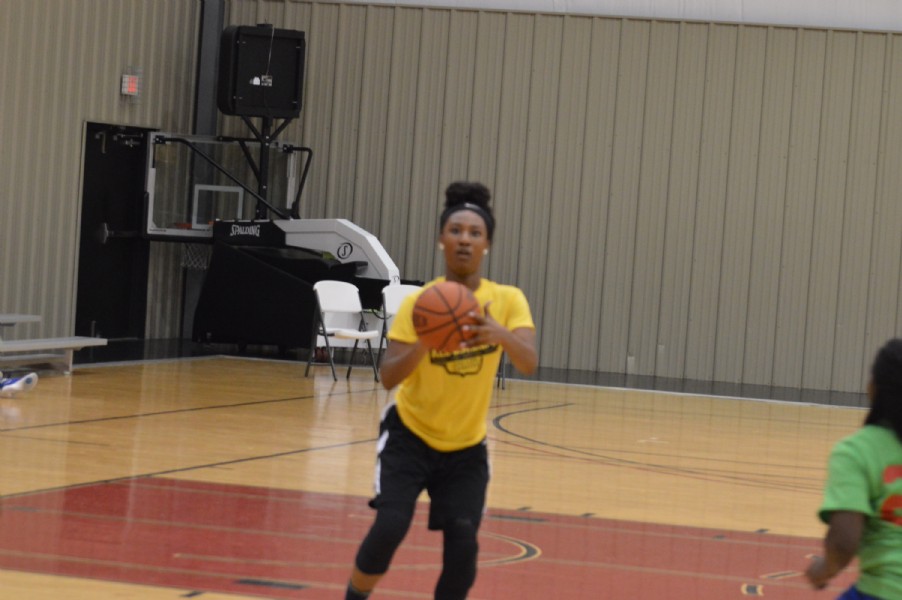 SHERESE PITTMAN - 6'0" - WING - 2021
Listed as a forward/center, Pittman was more than capable of directing the flow in transition. She's adept at getting to the rim and finishing and her length made her very disruptive on defense. She played some at the center position during the evening, but most of her damage was done by attacking from the wing.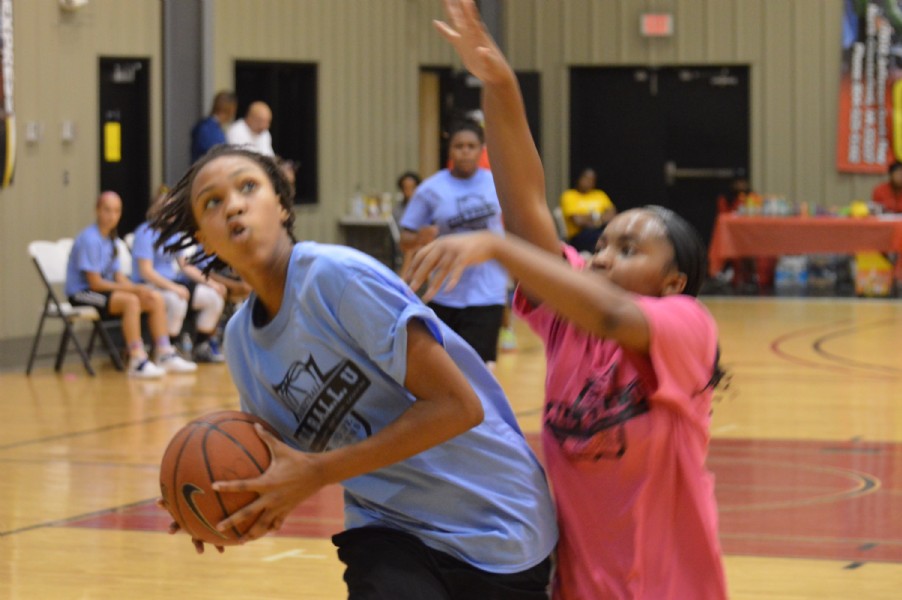 CAMILLE DOWNS - 5'9" - WING - 2017
As a senior Downs came into the weekend wanting to impress the coaches in attendance and looking to secure an offer from one or more of them. With her play during the night she may have achieved her goal. She showed that she was more than capable of playing at the division 1 level while playing both inside and outside and being effective at both.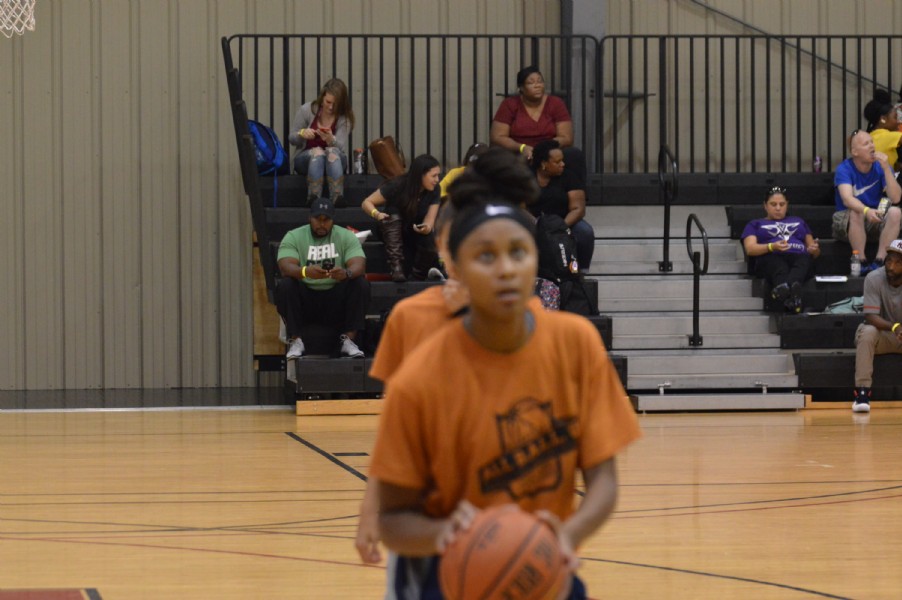 LAILA JEWETT - 5'6" - GUARD - 2021
Jewett was easily the most effective player of the night. She has a high motor and a nose for the ball that made her "always open" in the games. Scoring many buckets on breakaway layups, beating everyone down the court. She was very active as many times she just broke free for easy buckets in half court sets because defenders got tired of chasing her around. She is very athletic and a harrasing defender on the ball.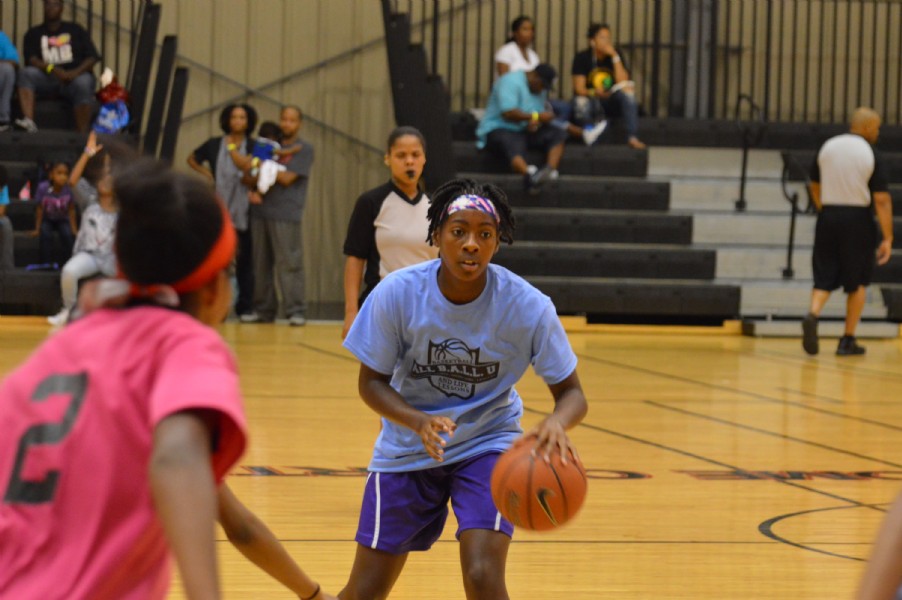 HAILEY MORRIS - 5'2" - POINT GUARD - 2021
It didn't take long to notice Morris as she was drenched in sweat after the warm-up and drill sessions. Coaches always stress the importance of playing hard and she was giving 100% effort in everything that she did throughout the night from the minute she entered the gym until the final buzzer.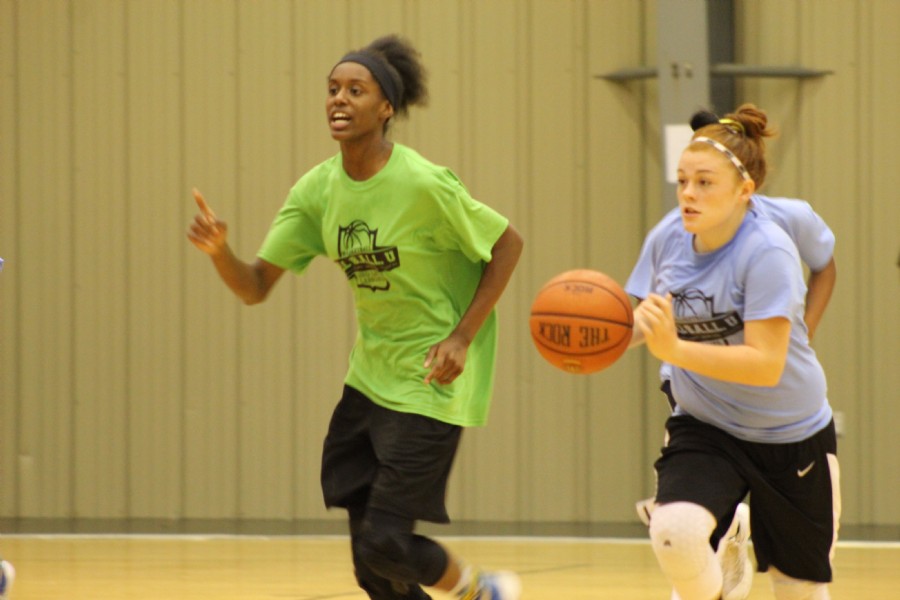 JADEN WATKINS - 5'6" - POINT GUARD - 2019
Watkins was a player that seemed to be involved in most every play. She wasn't as flashy as some other players, but made play after play whether it was a deflection, rebound or assist, she did a lot of the little things that mattered. She also was able to score whenever her team needed her to. She is one of those glue players that every team needs.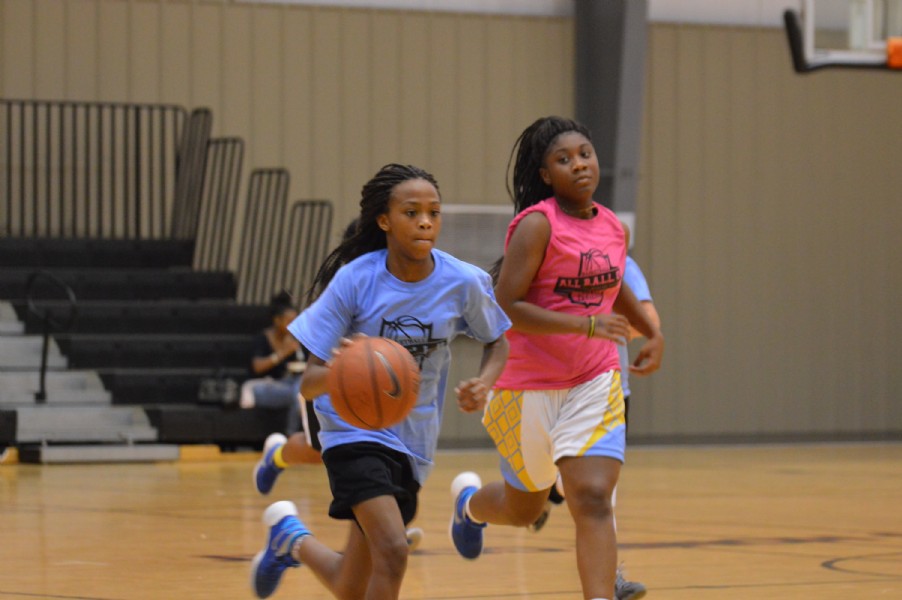 NADJA GRAY - 5'5" - COMD GUARD - 2019
Gray played with a lot of confidence as she just seemed stronger and more aggressive than most of the players on the floor. She attacked gaps with a lot of speed and power, many time having defenders slide out of her way. She was good at drawing fouls and absorbing contact to finish plays.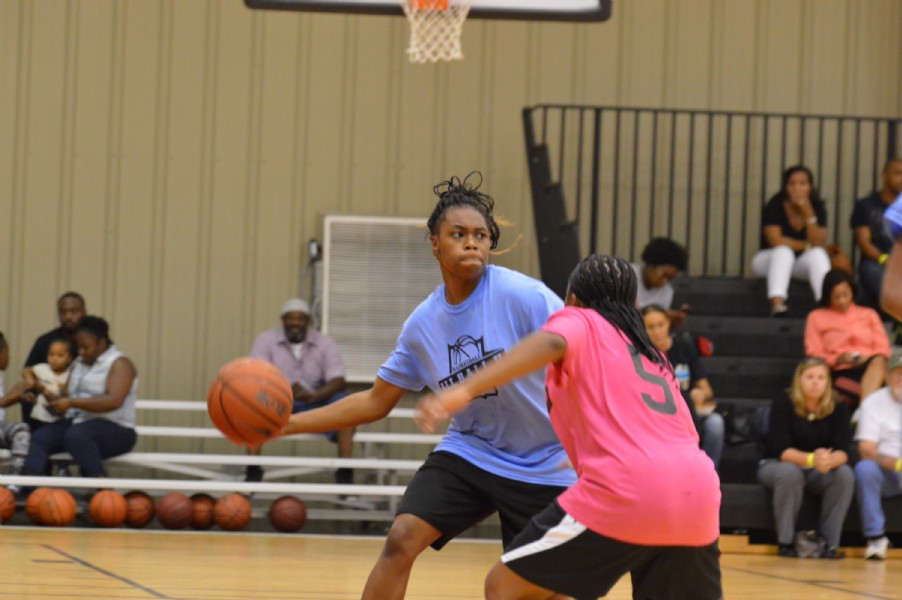 MADISON NIMMO - 5'3" - POINT GUARD - 2022
Nimmo is no stranger to these types of showcases and her experience is paying off as only a seventh grader. As a point guard she was able to stand out without being selfish, picking her spots to score while making plays without the ball and with her passing. She has a good outside shot and a good handle and seems to have passion for the game.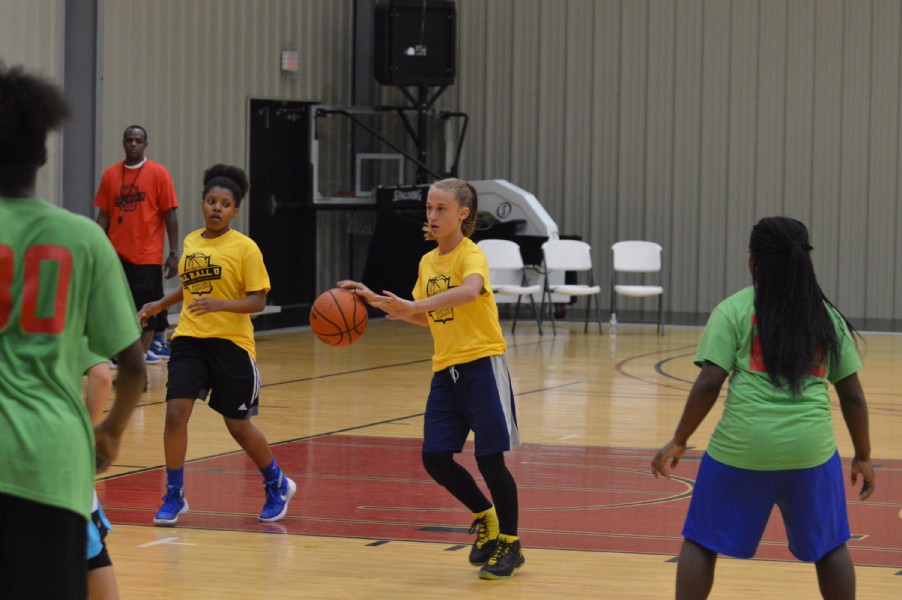 ---
Next up for Next Sports Phenom is the NSP/695 Hoops Combine on October 8th followed by the She Got Game Middle School Showcase on December 3rd.