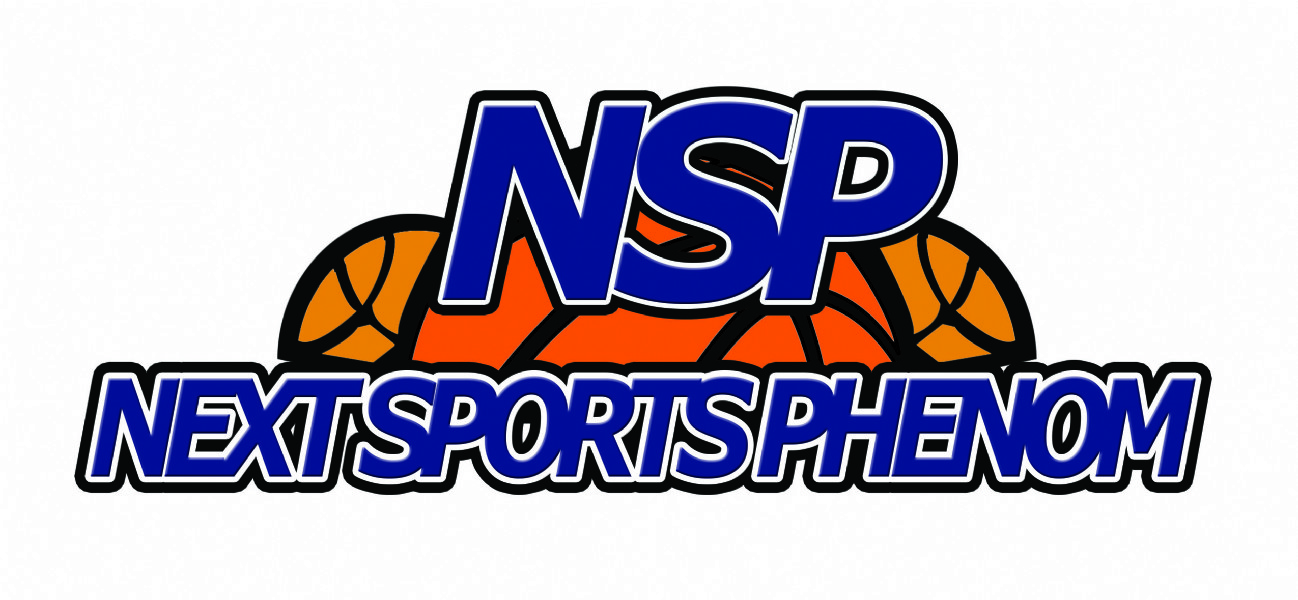 USJN DC 2016

What do you get when you mix 4200 players on 350 teams from 28 states, 3 countries? Well if you add 800 college coaches and 30 courts, you have the nations largest girls basketball exposure event of the summer. The massiveness of the DC Convention Center can be overwhelming to many, even college coaches have gotten swallowed up trying to navigate the schedule to see as many kids as possible. Coming in with a plan is key and with so many teams and players timing is everything. Next Sports Phenom was able to eyeball all 63 DMV teams and about 95% of the players over the course of four days. A lot of talent and many players were able to stand out for a variety of reasons. After consulting with multiple college coaches and other scouting services and media in attendance, here are some of the players that made you take notice during the event.
A Look Back
KARINA ABSALON - 5'4" - POINT GUARD - 1 ON NONE - 2017
Karina could be missed at first glance, but for anyone that was willing to pay attention it didn't take long to see the talent. She is deceptively quick and a wizard in the open floor with her drives and no look passes. She attacks and finishes well and has a pretty sweet stroke on her shot.
KAMRIN WEIMER - 5'9" - COMBO GUARD - MARYLAND BELLES - 2017
Kamrin was dropping bombs from deep with a consistent three ball. Her number was wrong in the book, but it didn't take long for coaches to scramble to find out who #1 was.
MIKAYLA PIPPIN - 6'1" - WING/FORWARD - MARYLAND LADY TERPS - 2017
Mikayla showed her usual dominace in the post, but she also has expanded her weapontry adding a drop step spin move in transition.
AUTUMN HOPSON - 5'8" - GUARD/WING - 023 FEET - 2017
The talent is very evident in transition as Autumn is hard to stop slicing the lane. She elevates with good control on her finishes.
MEGAN WALKER - 6'1" - GUARD - BWSL - 2017
Megan put on one of the best single game perfomances of the tournament against the Oakland Soldiers, leaving little doubt on who is the top player in the nation.
KENNEDY BEALE - 5'7" - GUARD - BWSL RICHMOND - 2017
With her athleticism and abilty to get to the basket and finish, Kennedy made a name for herself at USJN showing that she could standout alongside other very talented players,
KAILYN FEE - 5'7" - POINT GUARD - ELEVATE ELITE - 2017
Kailyn stretches the defense with her range. She routinely and effortlessly took shots well beyond the NBA three point line and made them at a high rate.
MYKEA GRAY - 5'6" - POINT GUARD - FAIRFAX STARS - 2017
Mykea was able to score at will, doing it in a variety of ways, her walk off, fadeaway, buzzer beater three pointer on day 2 was a thing of beauty. The Miami commit will keep smiles on faces in South Beach.
LINDSEY PULLIUM - 5'10" - COMBO GUARD - FAIRFAX STARS - 2017
Lindsey was able to do whatever she wanted on the floor whenever she wanted to. Her elevation and accuracy in the midrange makes her a go to option when you need a guaranteed bucket.
JAKAYLA BROWN - 5'10" - GUARD - FAIRFAX STARS - 2018
Jakayla, who has been known for her quick first step and ability to get to the basket now adds a much improved shot to her game. She was a duel threat as she consitently knocked down mid and long range shots while still able to finish at the rim and get to the line.
JORDAN ODOM - 5'5" - COMBO GUARD - MARYLAND SHOOTING STARS - 2018
Jordan caught the eyes of many coaches with her ability to navigate in trasition and get to the basket using a combination of good ball handling and speed.
JASMEN WALTON - 5'11" - WING - MARYLAND LADY TIGERS - 2018
Jasmen has the ability to slither through tight gaps in the defense and get to the rim where she showed off an array of moves in order to finish
MADISON GREEN - 5'7" - GUARD - FAIRFAX STARS - 2018
Madison has a high basketball IQ, a very underrated player that much quicker than she appears to be. She is able to contort her body well to manipulate through traffic for easy finishes. She has a good set shot as well.
NIA CLOUDEN - 5'9" - POINT GUARD - MARYLAND LADY TIGERS- 2018
Nia is a very smooth point guard with a high IQ She played the position effortlessly and stayed in control of the court the entire week.
JASMINE DICKEY - 5'10" - WING MARYLAND LADY TIGERS - 2018
Jasmine plays the game at a pace that overwhelms opponents during the course of a game. She relentlessly goes after rebounds outside of her area playing much bigger than her 5'10" frame.
DANYELLE RIDDICK - 5'9" - WING - METRO LADY CELTICS- 2018
Danyelle is an athletic guard that is very quick and active, she was able to force teams to play at a pace ouside of their comfort zone on both ends.
ARIEL CHICKESTER - 5'6" - GUARD - TEAM SOL - 2018
Athletic guard with a good form on her shot that stays consistent as she gets deeper past the three.
KAYLA LYLES - 5'10" - WING - TEAM TAKEOVER - 2018
Kayla excelled in transition slicing lanes and finishing. She has good vision and can deliver accurate pocket passes on the move.
MEREDITH VETTER - 5'9" - WING - VIRGINIA BELLES - 2018
Meredith was good in half court situations getting to the basket with a good first step after her ball fake.
TIERRA MORRIS - 2018 - 5'0" - POINT GUARD - CAP CITY BALLERS
The smallest player in my recap played with the biggest heart. She has a good shot and her quickness gets her in the lane where she normally gets off her shot before the defense has time to react.
CHLOE CHAPMAN - 5'9" - POINT GUARD - MARYLAND LADY TERPS - 2019
If speed kills, Chloe should be locked up without bail. She is without a doubt the quickest player with or without the ball in the DMV and a nightmare for any defnder to have to face. She has an excellent handle and is a great passer.
ASHLEY OWUSU - 5'11" - COMBO GUARD - BWSL - 2019
Ashley is a physical combo guard with a good handle and an effortless three ball. She showed good elevation in her pull up jumper that she was able to get off under duress. Game after game she played at a mvp level in the tournaments top bracket.
JAKIA BROWN-TURNER - 6'0" - WING - TEAM TAKEOVER - 2019
Jakia ability to score from deep, mid and at the rim made the lefty one of the most coveted players of the tournament. She played all five positions at a high level without any drop off in production.
JAYLA JAMES - 5'11" - GUARD - TEAM TAKEOVER - 2019
The product of a basktball family known to produce guards, Jayla adds height to the mix allowing her to be effective at multiple positions and she was up to the task.
LYRIC SWANN - 5'5" - POINT GUARD - TEAM TAKEOVER - 2019
Nice shot with a nice form with accuracy, Lyric continues to get better after a very good freshman season in high school. She is an excellent ball handler and passer making her very capable at either guard position.
SAMANTHA BRUNELLE - 6'3" - WING - BWSL RICHMOND - 2019
Samantha, fresh off a USA Basketball medal continued to be a problem for the opposition. She stretches the floor taking post defenders out of their comfort zones and overpowers guards with her size and strengrh,
LIZ SHEAN - 5'8" - GUARD - MATRIX - 2019
Liz was able to make plays at the basket largely because of her ability to keep her dribble under pressure. Ahe plays the game with a high IQ.
JENNA ALUM - 5'8" - POINT GUARD - SPECTRUM ELITE - 2019
Jenna had great control of the floor creating plays with great vision and crisp passing. She was a leader on the floor and very active defensively.
CENTERS OF ATTENTION
These players were like coaching magnets, as post players have once again become high demand.
MAULURY BATES - 6'3" - POST - SPECTRUM ELITE - 2017
Standing room only as coaches lined the sideline to see Maulury. Many came out of curiosity just to see why so many coaches were gathering on a random court. Maulury is long at 6'3" and very athletic, she ran with the guards and finished on multiple opportunities.
JANEEN CAMP - 6'4" - POST - BWSL RICHMOND - 2017
With her great size, Janeen clears a lot of space in the paint. She has greatly improved her footwork over the past year and has very strong rebounding hands despite having a soft touch around the rim.
SHAKIRA AUSTIN - 6'5" - POST - BWSL - 2018
Shakira is long with a massive wingspan. Her presence in the lane on defense is disruptive as she alters shots without jumping. She runs the floor like a gazelle and can catch and finish (even bad passes) in one motion on the fly.
HAILE MCDONALD - 6'1" POST - FAIRFAX STARS - 2018
Haile was a relentless rebounder, she used her body and strength to overpower the opposition on the offensive boards drawing contact on the putback finish.
THE FUTURE
KANIYA HARRIS - 5'11" - GUARD - FAIRFAX STARS - 2020
Nice shot with a nice form, Kaniaya has consistently been one of the top players in the 2020 class over the years and continues to get better.
AZZI FUDD - 5'10" - GUARD - FAIRFAX STARS - 2021
It's mind boggling how good Azzi is at this stage of her career. Her ceiling is imeasurable as she already has a complete package. It will be interesting to see what will be her next level of development.