NSP Profile Players
NSP Articles/Latest News
Latest Blog Posts
Name:
Class:
Kayla Hartfield

2016

Position:
Height:
Power Forward
5'10"
School:
HS Coach:
Clover Hill
AAU Team
AAU Coach:
Cap City Ballers
Star Willis

Skinny:
Mobile foward, plays hard on both ends. Quick learner with a huge upside. Looking any level.

Contact:
Star Willis
star1eric@msn.com

Next Sports Phenom works with student athletes and their parents to educate, encourage and promote D.C., Maryland and Virginia players so that they may be successful on and off the court. We provide media coverage, news articles, live game coverage, event recaps, player rankings, evaluations and projections and video footage of middle and high school players. NSP works directly with college coaches providing detailed feedback on prospective student athletes to connect the two in finding the right fit for each.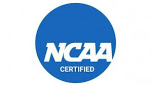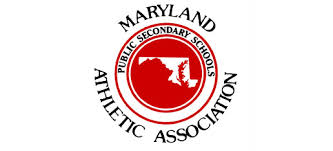 What's New on NSP
Latest Player Updates:
MORGAN BATIE, TALEAH WASHINGTON
---
SYDNEY LEWIS, KARLEY ALSTON, LINDSAY THWEATT, NIA THWEATT, JALI TUCKER, KAIYA CREEK, KALANI CORKERON, EBELE DUBAKU, BRENAE FORD, KANIYAH HARRIS, MAIKYA SIMMONS, KELIS CORLEY, SATORI VALENTINE, MESA FLOYD, SYNIA JOHNSON, ANUJIN DASHDORJ, RANDI BALDWIN, CARAMINA TANEDO, LARRI SYDNOR, ABIGAIL PESANSKY, BIANCA PENDLETON,
---
MADISON NIMMO, CLAIRE NEFF, AJIA JAMES, JAELYN HARRIS-CAPLE, REAGAN JACKSON, BRYONNA MCCLEAN, JASMINE GHOLSON, AUREA GINGRAS, SYDNEY LEWIS, ALLIYAH PITTS
---
KYLIE MORRIS, MESA FLOYD, SYDNEY BOONE, JASHA CLINTON, JOSCELYNE MEYERS, KARIS FERGUSON, ASHLYNN BURROWS, TAHLIA STANDHERLIN, MADYSON HINTON, ANUJIN DASHDORJ, HARLEY HERNDON
UPDATED 2020 RANKINGS
Video of the Week:
2018 KAYLA HARTFIELD
Latest Commits:
2016
Ashley Taylor - William & Mary
Tyler Moore - UMBC
Alexus Willey - UNC Greensboro
Mangela Ngandjui - UNC Greensboro
Gadiva Hubbard - Minnesota
Deja Ford - College of Charleston
Janiya Clemmons - Columbia
Marie Hatch - Cornell
Jasmine Braswell - Northeastern
Nkeiruka Okororie - Clarion
Jada Graves - Elon
Kennedi Colclough - Stetson
Autumn Ashe - Long Island
Imani Bryant - Howard
Ashlee White - Mount St. Mary's
Jada Holland - Maryland Eastern Shore
Nialla Curtis - Central Connecticut State
Alicia Gonzalez - Case Western Reserve University
Sofilia Nwgafang - LaSalle
Hazel Carmona - Emory
Aisha Greene - Coppin State
Betsy Knox - Middlebury
Shannon Corridon - New Haven
Michele Montgomery - Lynchburg
Paige Russell - Colby College
Lauren Reed - Shepherd University
Shannon Dozier - Jacksonville
Paige Hailstock - Wesley College
Lily Paro - Tufts University
E'Lexus Davis - Hofstra
Nia Washington - Iowa State
Chantelle Gross - Morgan State
2017
Makala Stanley - West Virginia
Emily Conroe - Air Force
2018
Taleah Washington - Old Dominion
Upcoming Events
No items are available at this time.
NSP Player of the Month/Year
DIONNA WHITE - 2015 NSP PLAYER OF THE YEAR
NSP PLAYER OF THE MONTH
Next Sports Phenom, Player of the Month runs through the high school season from December through March, with a Player of the Year awarded in April. Decisions will be based on results during the season. It is encouraged to contact NSP to report performances and results through out the year.
read more about Dionna White
Bulletin Board
FALL LEAGUES
2015 Fall Expo League by 695 Hoops
August 29 - October 24
For more info contact info@695hoops.com
Shooting Stars Fall League
September-October 2015
Minimum of 8 Games (+) Playoffs