NSP Profile Players
NSP Articles/Latest News
Latest Blog Posts
Name:
Class:
Makayla Nichols

2016

Position:
Height:
Combo Guard
5'6"
School:
HS Coach:
Stonewall Jackson
Diana Martinez
AAU Team
AAU Coach:
Lady Hoop Booth
Craig Booth

Skinny:
Solid combo guard with good handle and the ability to knock down shots from deep. Makayla finishes well after attacking the basket. Her ability to run a team as well as score makes her ideal for either guard position.

Contact:
Lorenzo Nichols (Father)
bigzo70@gmail.com
571-278-2814

Diana Martinez (HS Coach)
martinezdiana00@gmail.com


Next Sports Phenom works with student athletes and their parents to educate, encourage and promote D.C., Maryland and Virginia players so that they may be successful on and off the court. We provide media coverage, news articles, live game coverage, event recaps, player rankings, evaluations and projections and video footage of middle and high school players. NSP works directly with college coaches providing detailed feedback on prospective student athletes to connect the two in finding the right fit for each.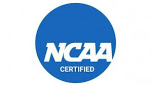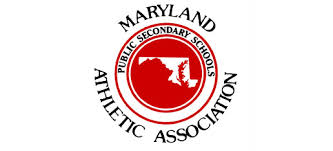 What's New on NSP
Updated DMV Commitments: Updated 1-28-16
KAILA CHARLES 2016 MCDONALD'S ALLAMERICAN
Latest Player Updates:
DREW CALHOUN, SYDNEY WOOD, KAYLEE RATHBUN, ANIYA VAUGHNS, MYA MOYE, MADISON DUBOSE, KHAYLA CONNER, RAYEESHA HEWLETT, KIANA WILLIAMS, JA'LYN ARMSTRONG, TAYSHA BENDER, TANIA HILL, DASHIA HARROLD, ADRIANNE DAVIS, STARR HOWARD, JOVIA WINKEY, SIERRA SMITH, SYDNEY SMITH
Latest Player Updates:
SHANIYAH ORTIZ, KAYLA SAKYI, MAKAYLA DANIELS, NALANI LYDE, KAELA DOTHARD, DASHIA HARROLD, KHAYLA CONNER, SYDNEY KENNARD, ANIYA VAUGHNS, MYA MOYE
Latest Player Updates:
SAVANNAH SIMMONS, INDIA MYLES, MIA DAVIS, NIA CLOUDEN, JACQUELINE DIANIS, MIKIARA CARROLL, MYKEAYA GRAY, JENNIFER DAVIS, JAKAYLA BROWN, RACHAEL STOVALL, JAYA GREEN, REBECCA LEE, KAILA JENNINGS, SUMMER FIELDS, MARCHE SISCO, ANISSA RIVERA, MAKAYLA NICHOLS, MEGAN CALLAHAN, OCTAVIA WILSON, KIECHE' WHITE, DOMINIQUE DOSS, SHAWKINA MULAZIM, JEYDAH JOHNSON, MOLLY MCALEER
Latest Player Updates:
EVAN BEASLEY, MELODY BRANDON, SUSANNAH ANDERSON, CHANISE RAY, IYANNA WARREN, MOSSI STAPLES, BRITTANY WHITLEY, MAEVE CARROLL, MADDY REED, BRIE PERPIGNAN, ANNA HOVIS
Video of the Week:
2019 LYRIC SWANN
Player Updates:
NELLIAH WILSON, JOHNNAE MATTHEWS, ROBYN HOWARD
---
MORGAN BATIE, TALEAH WASHINGTON
---
SYDNEY LEWIS, KARLEY ALSTON, LINDSAY THWEATT, NIA THWEATT, JALI TUCKER, KAIYA CREEK, KALANI CORKERON, EBELE DUBAKU, BRENAE FORD, KANIYAH HARRIS, MAIKYA SIMMONS, KELIS CORLEY, SATORI VALENTINE, MESA FLOYD, SYNIA JOHNSON, ANUJIN DASHDORJ, RANDI BALDWIN, CARAMINA TANEDO, LARRI SYDNOR, ABIGAIL PESANSKY, BIANCA PENDLETON,
---
MADISON NIMMO, CLAIRE NEFF, AJIA JAMES, JAELYN HARRIS-CAPLE, REAGAN JACKSON, BRYONNA MCCLEAN, JASMINE GHOLSON, AUREA GINGRAS, SYDNEY LEWIS, ALLIYAH PITTS
---
Upcoming Events
No items are available at this time.
NSP Player of the Month/Year
SAMANTHA BRUNELLE- JANUARY NSP PLAYER OF THE MONTH
NSP PLAYER OF THE MONTH
Next Sports Phenom, Player of the Month runs through the high school season from December through March, with a Player of the Year awarded in April. Decisions will be based on results during the season. It is encouraged to contact NSP to report performances and results through out the year.
Bulletin Board
CONGRATULATIONS
KAILA CHARLES 2016 MC DONALD'S ALLAMERICAN
NSP's 30 Point Club
Jaelyn Harris-Caple - Trinity Episcopal 32 points (vs Amelia Academy 12-2-15)
Isabella Alarie - National Cathedral 34 points (vs Takoma Academy 12-2-15)
Samantha Brunelle - William Monroe 33 points (vs Orange 12-2-15)
Kaila Charles - Riverdale Baptist 31 points (vs McNamara 12-4-15)
Isabella Alarie - National Cathedral 33 points (vs St. Stephen's/St. Agnes 12-4-15)
Kayla Hinderlie - Edmund Burke 30 points (vs Field School 12-4-15)
Chance Graham - Largo 31 points (vs Laurel 12-8-15)
Makayla Pippin - Pallotti 31 points (vs St.Mary 12-9-15)
Jaia Alexander - Roland Park 35 points (vs Seton Keough 12-10-15)
Stephanie Jones - Aberdeen 30 points (vs Calvert 12-10-15)
Isabella Alarie - National Cathedral 30 points (vs Sidwell Friends 12-11-15)
Mykea Gray - National Christian 33 points (vs IMG 12-11-15)
Isabella Alarie - National Cathedral 31 points (vs Crossland 12-12-15)
Emily Conroe - Fairfax Home School 34 points (vs Mount Airy Christian Academy 12-12-15)
Abby Meyers - Whitman HS 31 points (Whitman vs Magruder 12-14-15)
Jewel Ledbetter - Westlake 31 points (vs Huntingtown 12-16-15)
Hope Toliver - Caroline 30 points (vs Eastern View 12-17-15)
Chloe Roach - Tuscarora 37 points (vs Quince Orchid 12-28-15)
Octavia Wilson - Eleanor Roosevelt 31 points (vs Mary Louis 12-29-15)
Octavia Wilson - Eleanor Roosevelt 30 points (vs St. Mary's Ryken 12-30-15)
Kieche White - Friendship Collegiate 32 points (vs Milford Mill 12-30-15)
Megan Walker - Monacan 31 points (vs Cosby 1-4-16)
Samantha Brunelle - William Monroe 33 points (vs George Mason 1-6-16)
Samantha Brunelle - William Monroe 41 points (vs Orange 1-12-16)
Emily Conroe - Fairfax Home School 32 points (vs Seton VA 1-15-16)
Kayla Hinderlie - Burke 30 points (vs Jewish Day School 1/13/16)
Samantha Brunelle - William Monroe 35 points (vs Warren 1-19-16)
Samantha Brunelle - William Monroe 52 points (vs Rappahnnock County 1-26)
Emily Conroe - Fairfax Home School 41 points (vs Front Royal 1-29-16)
Jordan Odom - Quince Orchid 32 points (vs Gaithersburg 2-3-16)
Megan Walker - Monacan 50 points (vs Cosby 2-5-16)